Creators can continue to lean into short-form video with five LTK tips to optimize their content
YouTube is taking preventative measures to tackle the increase in scams and spam appearing across YouTube Shorts.
Starting August 31, YouTube will gradually make links across Shorts comments, descriptions, and the vertical live feeds unclickable to prevent users from potentially being exposed to malware, phishing scams, and other harmful scam-related content.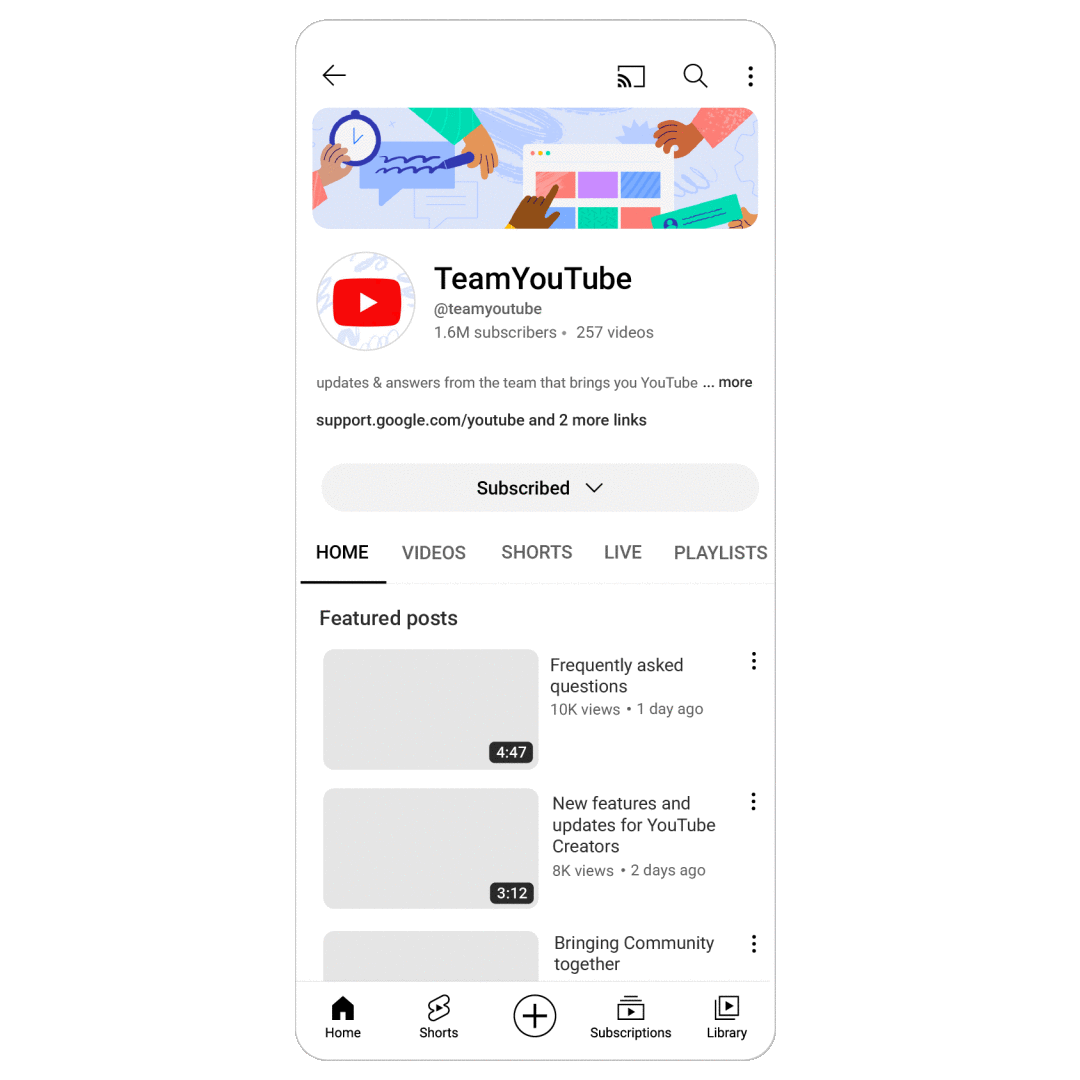 YouTube says that it's planning to introduce a new, safer way for creators to link their Shorts to other YouTube content by the end of September 2023. We will update this post when new information is available.
YouTube plans to give Creators a new space on channel profiles to place prominent, clickable links to websites, social profiles, merch sites, and other links that comply with the platform's Community Guidelines. This update will start rolling out across both mobile and desktop starting August 23 and can be found near the "subscribe" button.
LTK tips: Optimize your YouTube Shorts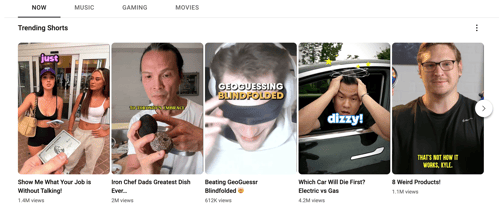 Get inspired by checking out the

YouTube Trending page

.
Share content as early as possible to rank higher in search.
Create consistent engaging content that speaks to your target audience.
Add keywords to your title, description, and the actual video content. Additionally, use the keywords in your Short's hashtags.
Post videos when your audience is most active by tracking your audience's behavior on YouTube Studio's analytics.
Are you already an LTK Creator?
Head over to our resource center for more in-depth information about how to still use YouTube and YouTube Shorts to drive traffic to your LTK Shop. Check out LTK Creator blog HERE.
Are you ready to start building your own brand and be the next LTK Creator?
LTK was founded by a Creator, for Creators and influencers. We understand the unique needs of premium influencers across all verticals. Our teams support our Creators by pairing hands-on strategic guidance with the industry's most advanced digital tools to maximize monetization potential and build lasting brand relationships.
Make 2023 the year that you own your audience with your LTK Shop:
Your content on LTK is always on, simply post all your shoppable content to your LTK Shop where it's available to search and shop.
LTK converts followers to shoppers 3.5x more than social channels, so your time is well spent in optimizing your LTK Shop, and there is no need to re-post content over and over to capture scrolling followers.
LTK is uniquely positioned to ride the inevitable rise and fall of social media platforms, leaving the control with YOU.
Earn more

passive income

with your very own LTK Shop.
The benefits of being an influencer turned LTK Creator include access to:
30M+ monthly LTK shoppers
7K+ brands across 100 countries
A community of hundreds of thousands of top-tier Creators
700+ global team members
LTK Creator app, a platform to easily curate shoppable content
Personalized LTK Shop
LTK app that offers convenience, accessibility and data-driven personalization for shoppers
Educational resources that feature industry leaders, webinars, updates on shopper behaviors, and so much more
About LTK
As the founder of Creator guided shopping, LTK is the trusted and effective platform for Creators and their businesses by powering the connection between content and commerce. Founded in 2011 by Amber and Baxter Box, the LTK mission is to empower Creators to be as economically successful as possible. World premium lifestyle Creators in more than 150 countries drive more than $4 billion in annual retail sales through their LTK Shop profiles. Today, nearly 30 million shoppers turn to LTK Creators in the LTK shopping platform each month to find inspiration and instantly shop the styles recommended by their favorite Creators. And, more than 7,000 brands partner with LTK to gain access to its global creator network for content that converts against performance-driven, cross-channel KPIs. A three-time honoree on Fast Company's list of Most Innovative Retail Companies, LTK is headquartered in Dallas, TX and currently operates on five continents. To download the LTK shopping app, search for LTK in the App Store or Google Play.
Are you interested in becoming an LTK Creator? Do you want to collaborate with brands you love and start earning? We created the industry and are now defining the next decade. So what are you waiting for?
It's time for YOU to join our network of entrepreneurs.
Are you interested in becoming an LTK Creator and looking for more resources? Look no further than the LTK Creator blog resource here.
Top resources include:
How to become the next top-earning LTK Creator
LTK Creators are not just influencers—they're their own brands