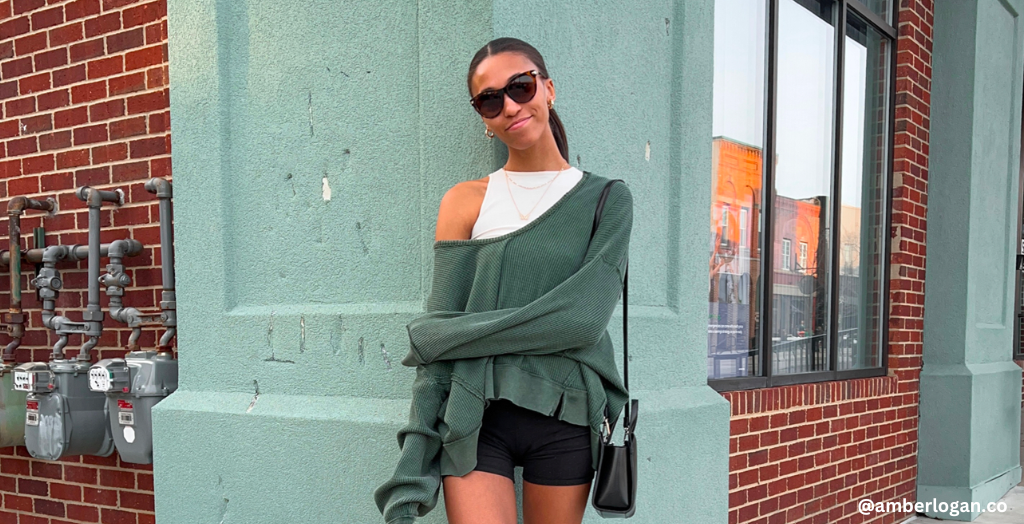 Impactful marketing campaigns are crucial to the success of any business, large or small, and Creator collaborations are one of the most effective ways to grow your customer base and boost brand awareness. That's why choosing the right Creators for your small business campaign is more important than ever before.
The U.S. is home to more than 33 million small businesses, but these organizations generally lack the marketing resources that large corporations have. They're much less likely to spend time developing a well-executed marketing plan or hire a dedicated advertising team.
More than 99 percent of companies in the U.S. are considered small businesses, but only 64 percent of these companies include social media as part of an online marketing strategy. However, effective collaborations with the right Creators can help small businesses increase revenue and boost brand recognition.
What Are Creator Collaborations?
Creator collaborations happen when small businesses partner with social media influencers to increase engagement online, grow their customer base, and boost sales. Together, companies and Creators can develop ideas, content, and even products that resonate with the right audiences.
What Is LTK Connect and How Does It Work?
LTK Connect is a self-serve platform that empowers direct-to-consumer brands of all sizes to communicate directly with a curated list of Creators. It also connects small businesses to millions of LTK shopping app consumers to drive traffic and sales while increasing brand awareness.
Because different businesses have different needs, LTK Connect provides three options:
Connect Launch is a self-service option for new-to-Creator brands that want to engage Creators beyond organic linking. Using paid content with end-to-end campaigns and reporting, businesses can partner with up to 30 Creators each month.
Connect Pro Creator-experienced brands who want to continue to expand and work with Creators. Connect Pro is ideal for collaborations that may require more precise casting and reporting. Companies can partner with up to 100 Creators per month.
Connect Scale is the ideal option for Enterprise brands carrying out large-scale Creator collaborations. Connect Scale gives businesses unlimited access to top-ranked Creators and a dedicated customer support team.
4 Tips for SMBs Launching Creator Collaborations
Now that you understand what Creator collaborations are, let's take a closer look at four ways that small businesses can effectively use LTK Connect.
1. Identify your goals.
Before partnering with a small business influencer via LTK Connect, identify the overall goals of your Creator collaboration. Ask the following questions:
What type of audience do you want to reach?
Who is your ideal customer?
What type of audience do you want your influencer to have?
Which social media platforms do you want to use—Instagram, TikTok, Twitter, YouTube, and so on?
Do you hope to engage in a long-term or short-term collaboration with Creators?
Once you've identified your overall objectives, you can begin your influencer search using LTK Connect.
2. Tap into the needs of your customers.
Keep an eye on all of your social media accounts to get a closer look at your current audience. What are their pain points? What problems can your products or services resolve for them?
Small businesses that foster partnerships with Creators whose goals align with theirs can dramatically impact consumer behavior beyond the realm of social media. In fact, working with the right influencers can help small businesses improve brand perception, ultimately impacting long-term consumer behavior in a positive way.
3. Understand commission rates.
The key to successful commission rates is pretty straightforward: The higher your commission rate, the more top-tier influencers will want to work with you.
Although small businesses may not have access to the budgets and resources of larger organizations, it's important to offer fair commission rates. This also encourages organic linking, because Creators are likely to link to brands that give them more opportunities to earn.
With LTK's shopping app, small businesses set their commission rates before they launch any Creator collaborations. Reasonable commission rates typically fall between 13-15 percent. Attractive commission rates are around 16-20 percent.
4. Understand the audience demographics of Creators you want to work with.
Make sure you have a clear understanding of the audience demographics of any Creators you hope to collaborate with. Factors such as age, location, and gender can be identified using LTK Connect.
Although this data can be extremely helpful, it may take a few tries to reach the right audience—and that's okay! It's important to continue experimenting with different types of campaigns and strategies until you find the most effective approach.
Grow Your Small Business with the Right Creator Collaborations
LTK works with more than 1 million brands, 5,000 retailers, and hundreds of thousands of Creators across more than 100 countries. With more than 8 million monthly shoppers in its app, LTK provides highly trackable sales and influencer marketing programs at scale for small businesses.