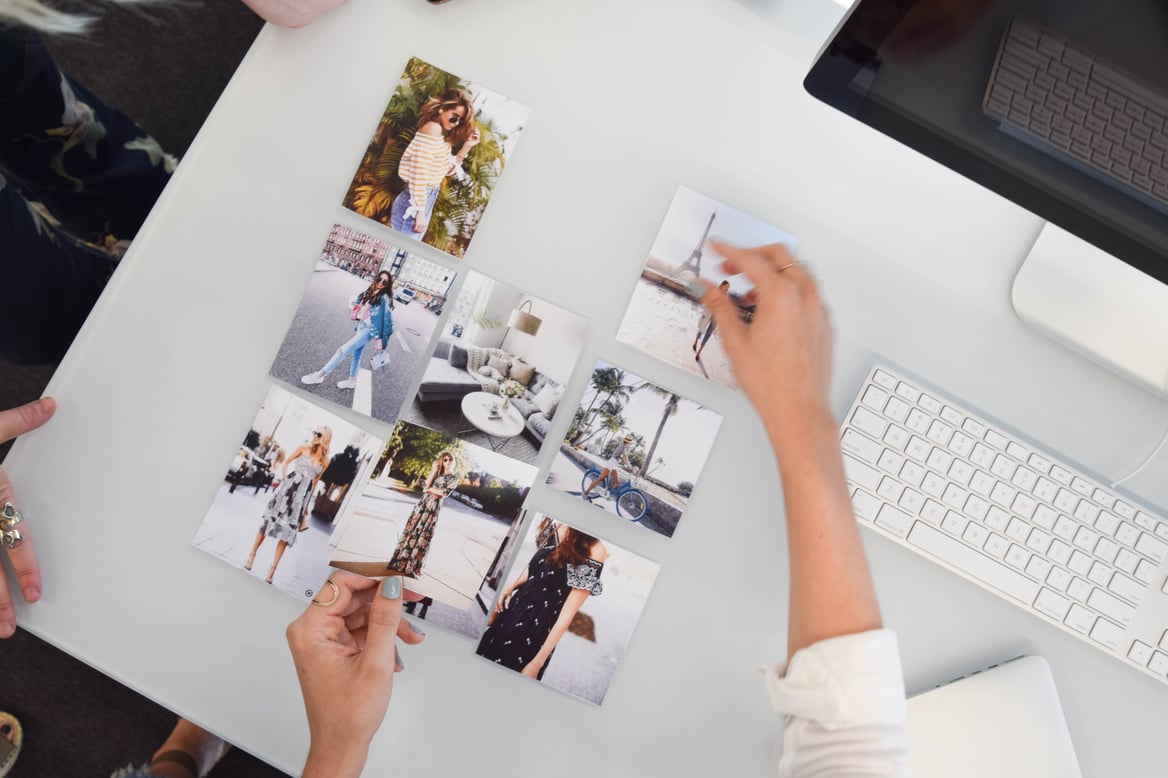 Effective influencer management can help strengthen brand awareness and trust. A Creator's videos, photos, blog posts, and more represent your brand's message and values, drawing in potential customers and retaining loyal followers. That's why successful influencer relationship management can have a major impact on the success of your business.
Just how effective is influencer marketing? This industry is rapidly growing—it is expected to hit a staggering $16.4 billion by the end of 2022, an increase of nearly $3 billion from 2021 ($13.8 billion).
The right influencer management strategy can help businesses carry out impactful social media campaigns that will draw in more followers and create loyal customers. An influencer management platform like LTK can help businesses develop an effective marketing plan. LTK works with over 5,000 retailers, and hundreds of thousands of Creators across more than 100 countries. It also provides highly trackable sales and influencer marketing programs at scale.
How can your business develop an impactful influencer management strategy? Here's what you need to know before getting started.
Influencer management 101: Define goals before choosing an influencer.
Before delving into the world of influencer management, it's important to set clear objectives. What are your short-term goals? What do you hope to accomplish in one, two, or five years? What type of Creator are you looking for? Examine the demographics of influencers you're interested in partnering with. Location, age, and gender are all important factors to consider before partnering with a Creator.
Once you've identified these goalposts, it's time to start looking for influencers to work with using an influencer marketing platform like LTK, which can identify Creators who can help meet your goals.
Influencer management 101: Start building two-way partnerships.
A partnership with an influencer should be viewed as a long-term investment that offers advantages to both parties. Part of your influencer management strategy should include developing a close relationship with your Creators. Make the effort to get to know each of them as both an influencer and as a person, and try to avoid working with Creators who are simply looking for short-term gigs. You want to partner with influencers who believe in your brand's message and are interested in long-term collaboration.
Offering perks to Creators can also go a long way to show your appreciation. Consider taking a tip from the beauty industry; many cosmetic companies release limited edition products when collaborating with Creators, allowing them to harness their creative juices while also promoting the brand's products.
1. Set and stick to deadlines.
Setting deadlines for Creators can help your business establish a timeline and schedule for its digital campaign launches. Make sure to give influencers enough time to create quality, informative, and original content, and remember to reach out to them on a regular basis to ensure they are on track to meet the assignment's due date. This helps them understand your expectations for future collaborations.
2. Give influencers some creative freedom.
Of course, you want any content that represents your brand to align with your messaging and values. However, using rigid language that sounds insincere may turn off your Creator's audience. It's helpful to give Creators descriptions of your products or services, but make sure to give them freedom to promote your business their way. This authenticity can help boost brand trust and improve engagement rates.
3. Set well-defined rules and expectations.
Remember that social media influencers are technically self-employed and will likely complete work on their own before sending to you for review. Because they're not down the hall for easy check-ins, it is important to make sure you're on the same page from the start of any collaboration. Make sure to clearly outline rules and expectations that can be adapted when working with various influencers.
Some influencers' methods of work may not align with your brand's message, and vice versa. Starting with a thorough discussion of your expectations can make your job easier down the road.
4. Measure, track, and improve.
There's no such thing as too much data. Monitoring and tracking your campaigns can help your business improve its long-term digital strategy, and the right influencer management platform can help.
Ready to join the #1 Influencer Marketing Platform in the world?