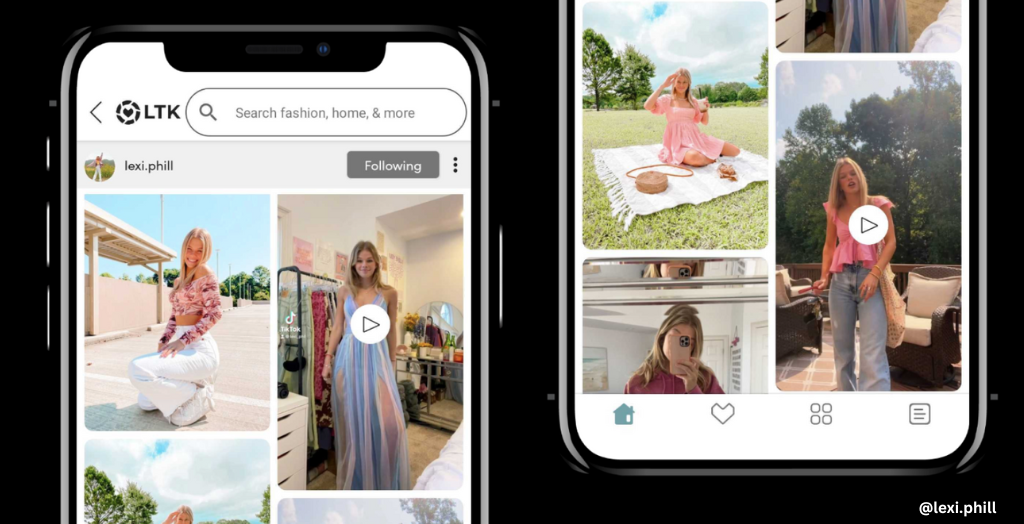 More businesses and brands are seeking out meaningful ways to connect with their Gen Z audience. With this demographic's ever-expanding buying power — estimated at $360 billion in disposable income — it's no wonder.
Gen Zers (individuals born between 1997-2015) account for about 26 percent of the marketing world's digital audience. As more Creator-generated marketing content focuses on appealing to a Gen Z audience, it's essential to understand how Gen Zers live, shop, and buy.
According to a national study conducted in 2023 by influencer marketing platform LTK, social media consumption has increased across virtually all age demographics, up 4 percent since the last study. Ninety-three percent of the general population uses social media in some way, and Instagram, YouTube, and TikTok remain the most popular Gen Z platforms.
When it comes to marketing Creator content to Gen Z, remember that most Gen Zers follow both micro Creators and macro Creators. In fact, Creators are considered four times more influential and trustworthy than sponsored brand ads and celebrity content.
What Does Your Brand Need to Know About Gen Z Shopping Habits?
Members of Gen Z love constant connection, with 9 out of 10 Gen Zers spending at least an hour online each day. Seventy-five percent of Gen Z consumers say they've bought products recommended by Creators, which is 12 percent higher than the general population.
Popular Shopping Categories
The most popular categories for influencer-related Gen Z purchases are:
Beauty and personal care
Fashion
Food
Electronics
Cleaning Supplies
Gaming
In-Store Shopping
When marketing Creator content to Gen Z, remember that this demographic also enjoys shopping in-store. The same LTK study discovered that consumers are not only utilizing Creator recommendations online, but they are also picking up those items in brick-and-mortar stores. In fact, 77 percent of Gen Z, 67 percent of millennials, and 63 percent of the general population make in-store purchases based solely on Creator recommendations.
Shopping with Purpose
Where do Gen Zers go to shop? Sixty-three percent of this demographic supports online and physical stores that are trendy and budget-friendly. Forty-three percent say they also consider a store's environmental impact when shopping, making an effort to buy from sustainable and eco-friendly brands. And 33 percent of Gen Zers say they make an effort to buy from resale companies like thredUP, Poshmark, or local thrift shops, compared to just 23 percent of millennials.
Inflation Impact
Compared to Gen X and baby boomers, Gen Z and millennials have been least impacted by inflation. Despite rising prices and growing economic uncertainty, Gen Z's purchasing power is actually increasing, mainly because their overall purchasing power is growing at a faster rate than previous generations. Millennials are also less impacted by inflationary pressure for the same reasons.
Marketing Content Creators and Gen Z
Members of Gen Z typically hold highly favorable opinions of Creator content, Creator gifting, and even commission links. In fact, data collected by LTK found that more Creators are helping brands predict upcoming trends or even the next big trend.
LTK's influencer management platform tracks sales spikes of linked products in real time, pinpointing the type of content Creators are promoting to their audiences. For instance, from August to September 2022, makeup, skincare, and haircare products grew in popularity as Creators shared beauty routines with followers and prompted them to make direct purchases via affiliate links.
The Value of Video Content
Video has become the preferred form of content consumption among Gen Z. Video-heavy social media networks such as TikTok, Snapchat, YouTube clips, and Instagram Reels provide avenues for brands to effectively reach Gen Z.
Gen Z influencers help businesses increase brand awareness. Because Gen Z loves short-form video content, they generally view videos that showcase an influencer's current product recommendations or monthly favorites as more honest and authentic than conventional television advertisements.
Reach Gen Z with the Right Marketing Tools
LTK's Creator Guided Shopping is becoming the standard foundation for effective marketing efforts, influencing consumers through all aspects of their discovery journey. LTK's influencer platform helps brands increase sales and grow their digital presence via partnerships with the right Gen Z Creators.
LTK works with more than 5,000 brands around the world and hundreds of thousands of Creators across more than 100 countries. From casting campaigns to achieving long-term business goals, LTK's experts help you drive engagement and surpass objectives.
Watch our on-demand webinar or download our whitepaper featuring insights from our 2023 Gen Z Shopper Study to learn more.