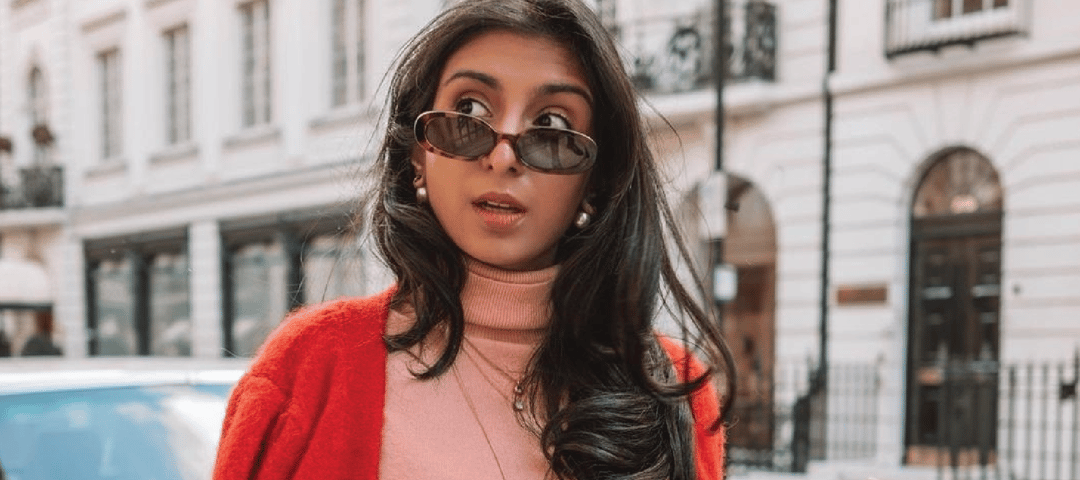 There are many reasons video is the key to conversion in today's market. It's accessible, easier to retain, and highly-engaging.

Not only does video clear up any confusion a consumer may feel about a product, but it brings emotional appeal to the purchase—especially when the video is created by an influencer who already has an authentic connection with their audience.

Influencers use video to connect with their followers in a genuine, creative way, bringing real-life context and voice to the products they promote. And because consumers rely so heavily on reviews and word-of-mouth to make their purchases (especially younger generations), video is now the new, authentic review.

When consumers see products in a motion-heavy, visual context shown by their favorite influencers, they are much more likely to trust the product, engage, and — ultimately — purchase.
Where and How Influencers Use Video

Video marketing can get complicated and expensive. That's why many brands choose influencers to take care of video content (and other visual content) for their products, from production to posting. Not only is this tactic thorough, cost-effective, and timely, but it also reaches the core shopping audience you're looking for more quickly and efficiently.

Whether it's YouTube, Instagram, TikTok, or the fastest-growing influencer channel, LIKEtoKNOW.it, consumers seek video content on every platform for every purpose, and that won't change. As they research products to purchase, they're looking for content that shows how well a product works and what it looks like in real life.
Here are some ways influencers are championing video.

1) How-to and Tutorial Videos
You've seen them before. Whether it's a makeup tutorial or something like "How to Clean Your Stationary Bike," you know these videos. And they're effective because people are looking for information, processes, and products to make their lives easier. How-to and tutorial videos provide that value.

In these videos, influencers can describe the look and feel of certain products while taking the viewer through a step-by-step journey of how they work and their benefits. They draw a connection between what they know about how their audience thinks and feels and how this product can help them.

2) Shopping Haul Videos
These are simple. The influencer pulls together a group of products they want to highlight (after a shopping trip or an online order), and they showcase each product. The influencer offers their in-depth opinions about the product, its details, their experience with the product, and will even offer comparisons with competitors.

3) Testimonial and Review Videos
Testimonial and review videos are direct endorsements of products, as an influencer gives their experience with a product and how it has helped them achieve success in some way. These videos are so successful because they aren't a simple quote placed on a website. It says so much more to a consumer when a person is willing to sing your praises in front of a camera, in detail. These can be used for social strategy or on the brand's website as evergreen content.
4) Unboxing Videos
Over 90,000 people type 'unboxing' into YouTube every month, and it's because unboxing videos are like Christmas morning. In these videos, influencers record the moment they open a particular product — showcasing the entire experience, including the packaging.
The moral here is that product packaging matters. When an influencer offers that part of the experience, it makes the product feel even more special — and it's a fun setting that keeps the consumer searching for these videos every day.
5) Live Streaming
Influencers use live streaming on Instagram, TikTok, YouTube, Facebook, and other platforms as an effective way to engage with their followers in real-time. It's raw, real, and once again establishes that authentic connection with the audience that no other content format can offer.

These live streams can be simple, at-home videos where the influencer speaks directly to their live audience, like in a 1:1 conversation, or they can be something more official, like a live event or behind-the-scenes look at how botox works. No matter what, this is a way for the influencer to get direct, real-time feedback from their followers, as well as engage and interact with them.
6) Ads and Stories
You're scrolling through Instagram Stories and you see an ad with someone standing in front of a mirror, highlighting their favorite aspects of their outfit. That's a perfect example of how influencers take traditional advertising and make it mean more to consumers, capturing their attention quickly with a simple, authentic ad.

Influencer video ads are short snippets of their longer lifestyle videos — catered to the ad format and length. These quick and effective pieces of content drive conversions straight from the ad itself through calls-to-action, such as "Shop Now," "Learn More," or "Swipe Up." And it works.

7) Stories
Stories on social media platforms are another method for influencers to utilize video to promote products and brands. Without being completely live, it gives the essence of a live video, whether it's another unboxing, quick review, or a simple update from influencer-to-followers.

It could go along the lines of: "Hey guys, I just had to pop on here to tell you real quick about this new curling iron I just got. [Shows off hairstyle.] It's a total game-changer and it barely took me 10 minutes when it used to take me an hour to do my hair. Highly recommend. K, hope you have a great hair day too!"

Of course, every influencer is different, with their own unique personalities and creative vision. Let them do what they do best: be themselves.
8) Existing Branded Content
Apart from having an influencer create your brand's video content, you could approach this medium a little differently — by having them promote your existing video content.

Influencers are creatives and modern marketing experts. You can take your existing video content and bring it to them for their strategic promotion and audience reach.

LTK Shopping Video: The Influencer's Choice Platform
LTK Shopping Video is the end-all-be-all of video content, featuring purpose-driven content created specifically for a customer who is in the process of shopping. This new feature marries content and commerce by bringing emotional value to products and confidence to the purchase through education.
LTK Shopping Video features videos that are not only shoppable, but also the type of content we've been discussing, such as educational how-to's, short beauty tutorials, "Ways to Wear" videos, room and micro tours, before-and-after videos, and more.
Influencers can make their video content work smarter by allowing more audiences to engage with it — boosting potential earnings. There are many ways influencers can use video to cross-promote for your brand:
Instagram Stories: Influencers can enable consumers to swipe up to a single LTK link. When doing this, we see a direct correlation to
higher earnings and follower growth.
IGTV: Influencers can upload their LTK-enabled Shopping Video and corresponding LTK links to IGTV, which allows an audience that may have missed it earlier, to shop easily.
Pinterest: Its search drives millions of visits to other sites through referral traffic, creating more opportunities for visibility and earnings. Because of this, Pinterest is an excellent cross-promotion tool for both an influencer's blog + LIKEtoKNOW.it content.
Facebook: When cross-promoting Shopping Video, influencers can utilize Facebook Stories Swipe-Up functionality to stand out and get connected with an engaged audience in an uncrowded space.
If you're looking to increase conversions, average order value, and daily active users, LTK Shopping Video is where to start.
Thumbnail Photo: Forgoodnessskate
Your brand belongs in the spotlight. We'll set the stage.