Share your summer faves with your audience to earn more this coming weekend
The summer is kicking off with major Memorial Day weekend sales. Share your must-have outfits, accessories, shoes, swimwear, luggage, travel essentials, and more, using #LTKSeasonal, to get ready for Memorial Day weekend sales.
If you're an LTK Creator, be sure to use #LTKSeasonal in your caption so your posts populate the trending bubble on the Discover tab in the LTK App. The Discover tab prioritizes based upon trending hashtags and posting recency, so it's important to post frequently and use the right hashtag!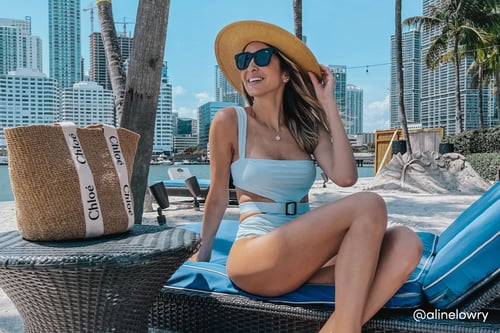 Featured Memorial Day weekend sales*:
J.Crew: 30% OFF, plus up to 60% OFF sale
Good American: 20% OFF, plus 40% OFF markdowns
Casper: Up to $800 OFF mattresses
Carter's: 50% OFF sitewide
Levi's: 30% OFF sitewide plus, get an extra 50% OFF sale styles
Elemis: 25% OFF sitewide and FREE 4-piece travel gift
Target: Up to 50% OFF on select products
Lulu & Georgia: 20% OFF sitewide
Vintage Boho Bags: Up to 40% OFF
Hanky Panky: Up to 65% OFF select styles
Weezie: $15 OFF your order with promo code
Academy: Get 10% OFF purchases up to $200 with sign up
Anine Bing: 15% off sitewide on next purchase with email signup
American Eagle: Up to 60% off
Revolve: Up to 65% OFF
White House Black Market: 50% OFF sale styles
Michael Kors: Extra 25% OFF sales styles with promo code
Maje: Up to 40% OFF select styles
Sandro: Up to 40% OFF select styles
Tuft & Needle: Up to 15% OFF select products
Marc Fisher: Up to 50% OFF select styles
Macy's: Up to 60% OFF select indoor/outdoor living
Anthropologie: Get an extra 40% OFF select sale styles
Corkcicle: 20% OFF sitewide
Jockey: 30% OFF
Quay: buy one, get one FREE
And many more!
Here's some content inspo to help you get started:
Beach day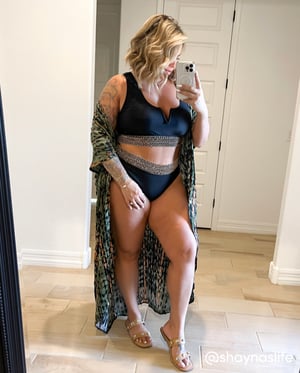 Share your favorite swimsuits, trending beach bags, sunglasses, and your go-to beach essentials like umbrellas, beach towels, and even SPF skincare products.
Night out
Post cute summer dresses, chic two-piece sets, sandals, handbags, and beauty products that can take travelers from the pool to dinner.
Adventure day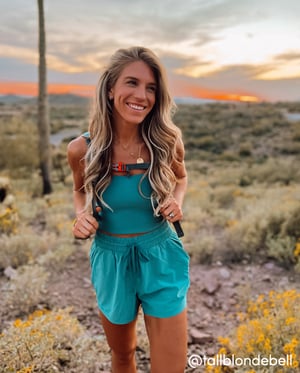 Not every summer vacay starts at the beach, share your picks for activewear, sneakers, hats, functional bags, and anything that's perfect for hiking and adventures in the great outdoors.
The benefits of being an LTK Creator
From day one, LTK Creators have sat at the center of the LTK mission due to their ability to authentically inspire their shoppers through curated messaging. They define retail trends by providing fit, function, and value to drive purchase confidence.
LTK by the numbers
8M Monthly in-app Shoppers
6K Retailers
1M Brands
$3B Annual online sales
200K Global LTK Creators
Creators leverage their own LTK Shop to earn more:
Post all shoppable content to your LTK Shop where it's available to search and shop.
LTK converts followers to shoppers 3.5x more than social channels, so your time is well spent when optimizing your LTK Shop, and there is no need to re-post content over and over to capture scrolling followers. Shoppers on LTK are there to buy!
LTK is uniquely positioned to ride the inevitable rise and fall of social media platforms, leaving the control with you, regardless of evolving social algorithms.
LTK App features
LTK launched 10 innovative features that make workflow easier for the Creator and their Shoppers. In keeping up with this trend, LTK has introduced its first major launch of 2022 — Collections.
Since its release, Creators have seen a 7% increase in purchase conversions from posts added to Collections, compared to posts that aren't in Collections. LTK insights also revealed that posts in Collections are driving 30% more views than non-Collection posts.
The perks of an LTK Collection:
Increased visibility and longevity of content
Opportunity for your content to be reshared across social channels
Ability for LTK App shoppers to quickly shop for a specific need
Effortless alignment with seasonal, promotional, and category moments
Enhanced opportunities to earn passive income
LTK Connect connects influencers directly to brands
LTK Connect is a self-serve product for brands who want to cast influencers and creators like you for paid end-to-end campaigns and reporting. The platform provides brands with campaign performance within our network, including clicks, sales, and orders, while also providing insights into creators and their followings. To put it simply, it connects brands directly to influencers and creators for potential collaborations.
By pioneering a proprietary ecosystem of innovative technology, strategic growth consulting, global brand partnerships, and expansive shopper distribution, we've done more than just monetize influencer marketing. We created the industry and are now defining the next decade. So what are you waiting for?
It's time for YOU to join our network of entrepreneurs.
*Exclusions, terms and conditions do apply to sales.