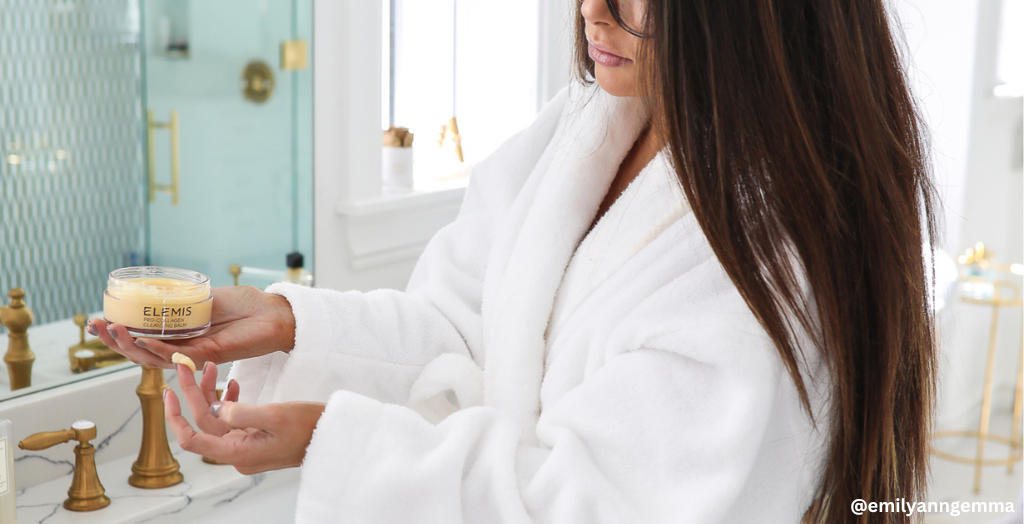 The beauty industry is one of the most lucrative retail markets across the globe.
Research from LTK's 2023 National Beauty and Personal Care Shopper Study found that beauty is the most popular category by Creator, followed by the clothing, shoes, and accessories category, and then electronics. In fact, 92 percent of Gen Z women say at least one of their beauty or wellness routines (e.g., skincare, hair, makeup, and nails) has been influenced by Creator recommendations.
What Should Brands Understand About Beauty Buyers in 2023?
Creator content is the most-trusted type of social media for beauty recommendations, with 78 percent of Gen Z and 61 percent of millennial women saying they trust Creators the most. Eighty-three percent of Gen Z women and 71 percent of millennial women also say they buy beauty or personal care items online based on Creator recommendations.
Gen Zers especially love Creator-driven beauty content: 83 percent of Gen Z women say they watch beauty or personal care Creators versus 52 percent of women across the general population.
Additionally, the top beauty categories purchased from Creators are:
Foundation
Eye makeup
Lip products such as lipstick or gloss
Mascara
Hair tools
Hair serums
Even as a U.S. recession looms and interest rates continue to climb, 43 percent of beauty buyers are still willing to splurge on items they value when shopping for personal care products.
Strategies to Appeal to Beauty Buyers
In light of these findings, how can brands effectively market their values and products to beauty buyers in 2023? Here are five valuable lessons we've learned during the past decade:
1. Beauty buyers are willing to embrace new beauty ideals.
Beauty ideals are continuously changing, and one-size-fits-all or unrealistic beauty standards are becoming a thing of the past. As more beauty buyers reject excessive airbrushing, brands should ensure that they're casting diverse Creators to market their products. Embracing ever-changing beauty ideals is no longer optional, and brands and Creators that fail to do so may soon become obsolete.
2. As the interests and preferences of audiences evolve, you need to as well.
Beauty trends aren't stagnant, but they're constantly evolving. The interests and preferences of your audience may change from year to year or from one season to the next. Using valuable consumer data, conducting surveys, or partnering with an influencer platform like LTK can help you identify upcoming shifts in demand or interest.
With more than 12 years of historical insight into consumer behavior, a tool like LTK Benchmark™ provides the right data to help you reach your objectives, improve spend, and make more strategic decisions.
3. Beauty buyers are loyal to Creators who are trustworthy and authentic.
Consumers are loyal to influencers they feel they can trust. In fact, Gen Z and millennials rank Creator content as more trustworthy than retailer sites. Gen Z even ranks Creators' opinions higher than the opinions of their friends and family, and 54 percent say they search Creator content on social media when looking for new beauty or personal care.
Beauty buyers always want to see an honest depiction of how a product performs. Remember when Shay Mitchell got called out for allegedly pretending to use a Bioré makeup product on Snapchat? Audiences didn't like this, and the brand never partnered with the actress again.
When brands cast Creators who organically use their products or align with their brand messaging, they should allow them to be creative and avoid being too prescriptive when briefing in content. Creators know what resonates best with their audiences, and giving them creative control will result in more genuine content.
4. Stay innovative and on-trend.
Short-form content is currently one of the most effective ways to market products to beauty buyers, especially millennials and Gen Zers. TikTok, Instagram Reels, and YouTube shorts can help increase brand awareness, and videos that highlight an influencer's current product recommendations or monthly favorites are generally viewed as more authentic than traditional ads. However, brands and Creators must have the ability to adapt to the demands of different audiences and platforms.
5. Beauty buyers love Creators who are both educational and inspirational.
According to LTK's 2023 National Beauty and Personal Care Shopper Study, women watch beauty-related content for the following reasons:
To learn about different techniques
To learn about new products and brands
To see products used on people who look like them
To watch entertaining content
To seek advice from Creators about different skin conditions that viewers can relate to
Creators who produce content that's helpful, informative, and inspirational can draw in loyal followers who are happy to make purchases based on their product recommendations.
Reach the Right Beauty Audience in 2023
LTK's Creator Guided Shopping has become the standard foundation for effective marketing, influencing consumers through each step of their discovery journey. LTK's influencer platform helps brands increase sales and grow their digital presence via partnerships with the right beauty Creators.
We work with more than 6,000 brands around the world and hundreds of thousands of Creators across more than 100 countries. From casting campaigns to achieving long-term business goals, LTK's experts help you drive engagement and surpass objectives.
Ready to get started with one of the most effective ways to increase sales and boost brand awareness? Let's jump-start your brand's influencer marketing strategy.