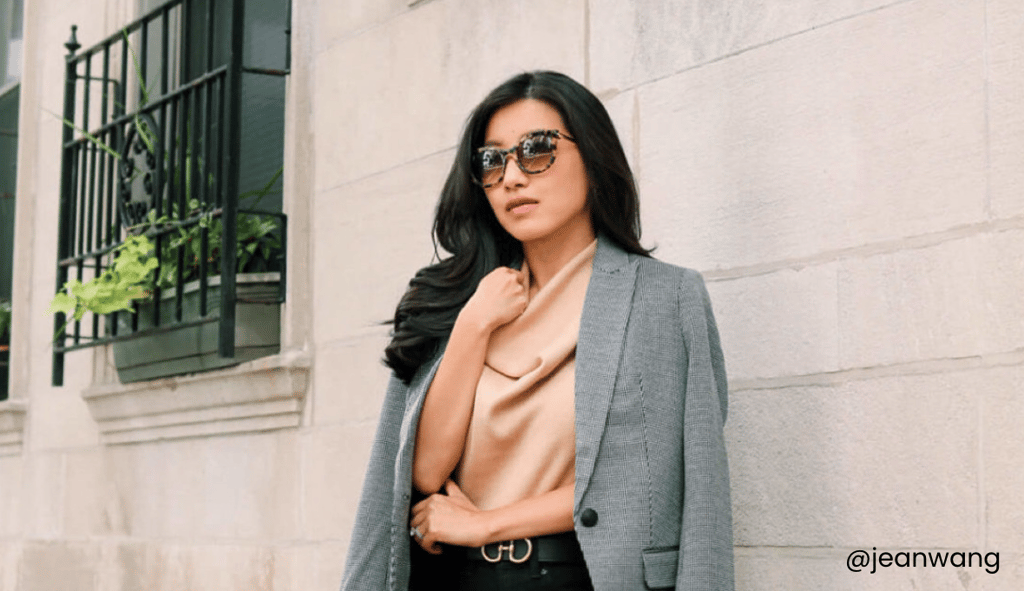 The world of fashion retail is continuously changing and evolving, and clothing brands that want to boost brand awareness must develop adaptable and effective marketing strategies.
Working with Creators for your retail store's marketing can help increase brand loyalty and attract new customers.
What Is Influencer Marketing?
Creator marketing is a type of advertising in which retailers work with influencers who promote their products. This collaboration can increase product consideration, boost online sales, and drive traffic to a company's online website or physical stores.
Getting visually appealing content in front of your target customers is one of the most powerful marketing strategies in fashion retail today. That's why Creator content is considered the new word-of-mouth marketing. A single recommendation made to an influencer's thousands or millions of followers can create new customers and brand loyalists.
Why should your business use fashion influencers for your retail store's marketing campaigns? Here are a few reasons to partner with fashion-focused Creators:
Retailers are seeing double-digit engagement increases in offer and awareness messaging when they use Creator-generated content.


This growth in engagement has led to a significant boost in demand for influencer-generated content in brand advertising but also in boosting Creators' placements wherever they appear, sometimes doubling or tripling their reach.


More brands are prioritizing Creators who appeal to Gen Z because this demographic, which makes up one-fifth of the American population, depends heavily on influencers when making purchases. A 2021 report also found that Gen Z has up to $360 billion in disposable income.


Seven out of 10 Americans are concerned about the economy and inflation. Because of this shifting marketplace, businesses are expected to accomplish more on a smaller budget. That's why advertisers are turning to dependable influencer marketing platforms like LTK to deliver a strong ROI.


To remain successful, retailers must establish an omnichannel presence. Fashion influencers can help brands accomplish this!


LTK has experienced a significant rise in video content across social platforms and on the LTK shopping app. Video marketing is a great way to showcase your products.


Additionally, the social platforms most used by influential shoppers (according to LTK's 2021 Influential Shopper study) focus on video content marketing. Social media app TikTok is performing especially well because it allows a Creator's short-form video to remain viewable longer, giving Creators more time to reach followers.

Instagram
Facebook
YouTube
TikTok
How Can You Use Fashion Creators' and Influencers' Reach for Your Retail Store?
Now that we've covered some of the benefits of working with fashion Creators to promote your retail store, let's look at some best practices for engaging with them.
1. Focus on more than just an influencer's follower count.
Micro-influencers who have between 1,000 and 100,000 followers are known to have higher engagement rates than macro-influencers and mega-influencers. The buying power of the micro-community is often overlooked by brands, but this type of influencer can be highly effective in a niche market.
2. Prioritize diversity and inclusion.
Eighty-two percent of Gen Zers say they trust businesses that use images of real customers in their ads, and consumers generally prefer making purchases from relatable brands that partner with Creators who have similar interests and tastes. That's why fashion brands must make the effort to work with influencers of different genders, races, ages, backgrounds, and body types.
3. Embrace omnichannel.
Fashion brands that work with Creators who produce content of all types (e.g., videos, photos, blog posts, short-form video clips) across multiple platforms and channels have the power to reach a larger audience.
4. Leverage influencer data.
Influencer data can help you determine the best Creators to partner with, along with how to pay your influencers. An influencer marketing platform like LTK offers tools that can give you the highest level of transparency about influencer performance when marketing your products.
5. Don't forget about video content!
Video is the most effective content format for successful promotion across virtually all industries. Partnering with influencers who focus on visual storytelling can help promote the quality and uniqueness of your company's products and help your brand stand out in an overly saturated industry.
Start Working with the Right Fashion Creators Now
Why work with LTK? We're driving more than $3 billion in annual brand sales by uniting brands, Creators, and shoppers through the power of distributed original content. We work with more than 5,000 brands globally and hundreds of thousands of Creators across more than 100 countries. Gain access to trackable sales insights, leverage Creator campaigns at scale, and increase your digital reach.
Explore your options!