LTK's GM of Brand Partnerships, Kristi O'Brien, was a featured speaker at Adweek's Commerce Week event. Watch as she shares how brands can BE MORE in inflationary times with Creator Commerce™.
Many of you probably saw this headline across the news only a few short weeks ago: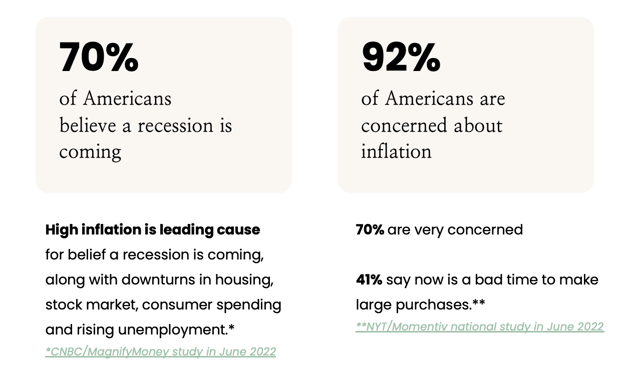 While we could sit around and debate about whether or not a recession is actually going to happen, consumer behavior is already dramatically changing. Consumers are trying to do more with less. They feel inflation in their everyday purchases–from gas prices to grocery bills–and they are worried about the economy above everything else.

LTK recently conducted a national survey of shoppers to understand exactly how this fear may be affecting their behavior. One of the most interesting findings was that different sectors of the population are not equally impacted by inflation. Gen Z and Millennials are feeling less impact from inflation than other generations and are the most engaged with Creator commerce, providing more opportunity to drive better margins through this channel.


How shoppers are curbing inflation
Shoppers are turning towards different tools at their disposal to more effectively utilize their income:
Shopping through Creators on mobile and social channels
Considering brands with the best price vs convenience (traditionally the #1 consideration)
Still splurging in key categories
Driving less

BE MORE with Creator Commerce™ in inflationary times

Despite the shifting marketplace, the demands and goals of our businesses have not changed. As we are all being asked to do more with less, advertisers are turning towards dependable partners that deliver a strong ROI.

Creator Commerce™ is a growing, multi-tiered strategy and by scaling, empowers brands to BE MORE in inflationary times–BELIEVABLE, EFFICIENT, MEMORABLE, ORGANIC, RELEVANT AND EFFECTIVE.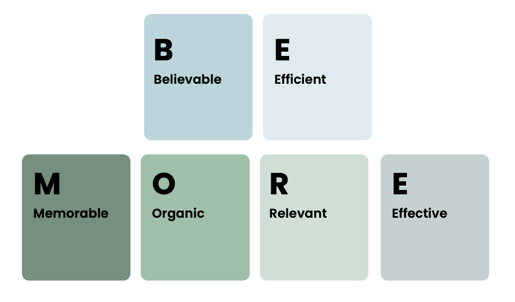 Creator Commerce™ is efficient in production cost, drives traffic online and in-store, across product categories, including better margin splurge segments, and can deliver 4X higher conversion than ads and 7-10X RoAS.

Learn more about Creator Commerce™ and how it can help your brand BE MORE in inflationary times.