As we head into a new year, one thing is certain—Creator Guided Shopping isn't going anywhere. In fact, Creators are influencing consumers through all aspects of their discovery journey. From marketing efforts to community building to product purchases, Creators continue to push shopping forward—and continue to help brands innovate, grow, and reach new heights.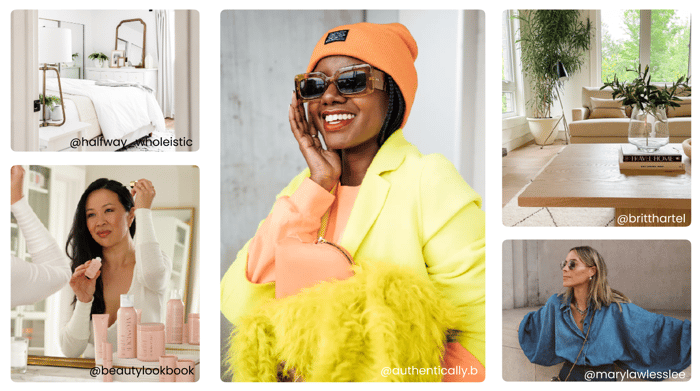 Here's what to expect from Creator Guided Shopping in 2023
The Creator channel has been proven to adapt to changes over the years, and 2023 will be no different. Alongside data from our National Shopper Study, here are some of the top trends we're forecasting for the Creator Guided Shopping industry in the year to come: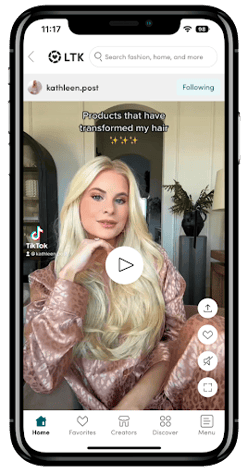 A surge in short-form video

Short-form video campaigns are up 5x YoY, and drove 3x GMV growth YoY compared to static content. Throughout 2023, we're expecting to see a continued acceleration towards this type of content—AKA, fun, digestible content that makes it easier than ever for Creators to help consumers connect with your brand.

Gen Z Creators and consumers will continue to be the trend setters

100% of Gen Z consumers shop online, and 73% of them watch Creator videos. Whether shopping from Instagram, TikTok, or YouTube, Gen Zers and Gen Z Creators are always-on—and always looking for authenticity, practicality, and shared values. We predict that the power of Gen Z will only increase, and that brands should pay close attention.

It's time to massively scale retail media and Creators

Creators have continued to disrupt the traditional media model, and have been at the forefront of the new consumer journey—and in 2023, we see a shift to Creator Guided Shopping in retail stores as well as online.

Influencer-generated content matters more than ever

The authenticity of Creators sells big-time —and this year, we predict strategies that fully repurpose influencer-generated content across social media, print media, and in-store channels. Whether it's utilizing influencer-generated content in in-store signage or even in ads, this will continue to give campaigns a longer shelf life, increase reach, and create efficient marketing spend.

Creator Guided Shopping is its own kind of search engine

In 2023, we predict that consumers will continue using Creators to search for new product recommendations and reviews. After all, Gen Z and Millennials rank TikTok & Instagram higher than brand websites for performing searches to receive product information or recommendations—and 18% of Gen Z consumers rank the LTK app or Creator content higher than search engines for product info and recommendations.

Creator-backed data will influence Brand and Retailer company decisions outside of the Creator industry

It has been proven that Creators influence purchases beyond social, and that data will—and will continue to—support brand decisions. In fact, Creators regularly sell through inventory and are powerful factors in changing brand perception and long-term consumer behavior.
---
If you're ready to continue growing your Creator Guided Shopping strategy in 2023, watch our webinar diving into all things influencer marketing!
Ready to explore Creator Guided Shopping for your brand? Check out our LTK Report: The State of Creator Guided Shopping!
You can watch the webinar, The State of Creator Guided Shopping: Today's Biggest Trends in Influencer Marketing, here.