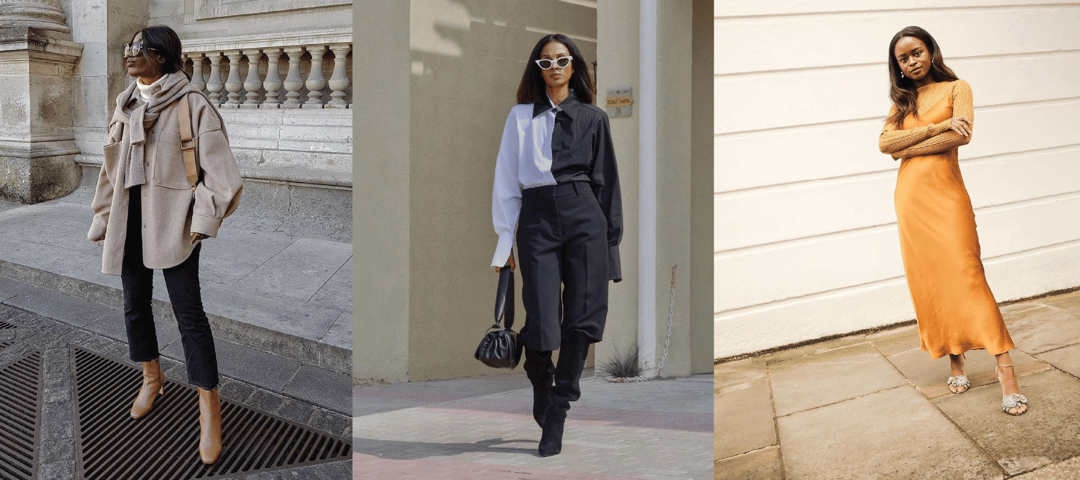 Video: The Dominant Content Format
YouTube was our first exposure to the internet video space, way back in 2005. Over the last 15 years, it has been integrated into almost every social media platform in some way. Now, consumers are becoming more reliant on video to shop for products, versus just entertainment or escapism.
This year home-bound consumers have led to a 60% increase in the amount of video content watched globally, according to some Nielsen studies. And here's why Cisco predicts that by 2021, video will make up 82% of internet traffic, becoming the dominant content type for brands to utilize in their influencer marketing campaigns:
Video Provides the Context Consumers Need
Traditional advertising isn't enough anymore. Consumers rely on reviews and word-of-mouth to make their purchases — especially younger generations. And in 2020, video became the new, authentic review.
Influencers use video to connect with their followers in a genuine, creative way, bringing real-life context and voice to the products they promote.
Not only does video clear up any consumer confusion about a product, but it brings emotional appeal to the purchase, especially if an influencer they admire creates it. As a result, consumers are much more likely to trust the product and purchase.
Video Lives On All Platforms
Video is everywhere. It's the second most-used content type on social media used to increase audience engagement, and 93% of brands say they got a new customer because of a video on social media. Brands cannot afford to miss out on the impact video has on conversions.
Whether an influencer is creating stories, live streams, swipe-ups, or reels, they have the creative freedom to incorporate video into their strategy. And while practically every platform has adapted to video, consumers visit each platform for different reasons.
In the socio-political climate of 2020, consumers visit some platforms simply for entertainment (TikTok), some for knowledge (YouTube), and others for shopping (Instagram). That's why it's important for brands to be diverse not only in their influencer mix, but also in how and where those influencers visually promote their products.
As the leader in influencer marketing for the last decade, we've gleaned that moving forward, there is a desire for a simplified, holistic consumer experience — which is why many are moving toward a one-stop-shop, like our LIKEtoKNOW.it (LTK) app, that is now able to support video.
LTK Shopping Video is purpose-driven content created specifically for a customer who is in the process of shopping. This new feature marries content and commerce by bringing emotional value to products and confidence to the purchase through education.
LTK Shopping Video features videos that are not only shoppable, but also:
Educational How-Tos
Short Beauty Tutorials
Ways To Wear
Helpful Advice on Products, Brands or Outfits
Room + Micro tours
Before + After
Influencers can make their video content work harder by allowing more audiences to engage with it — boosting potential earnings. There are many ways influencers can use video to cross-promote for your brand:
Instagram Stories: Influencers can enable consumers to swipe up to a single LTK link. When doing this, we see a direct correlation to higher earnings and follower growth.
IGTV: Influencers can upload their LTK-enabled Shopping Video and corresponding LTK links, which allows an audience that may have missed it earlier, to shop easily.
Pinterest: Its search drives millions of visits to other sites through referral traffic, creating more opportunities for visibility and earnings. Because of this, Pinterest is an excellent cross-promotion tool for both an influencer's blog + LIKEtoKNOW.it content.
Facebook: When cross-promoting Shopping Video, influencers can utilize Facebook Stories Swipe-Up to stand out and connect with an engaged audience in an uncrowded space.
Video: the Consumer Language of Younger Generations
In particular, Gen Z, streams video for roughly 23 hours each week (Criteo). And as a generation with spending power of $143 billion and accounting for about 40% of global consumers, brands need to meet them where they are.
Whether it's YouTube, Instagram, LIKEtoKNOW.it, or TikTok, Gen Zers seek video content on every platform for every purpose, and that won't change. As they research products to purchase, they're looking for video-based demos, tutorials, unboxings, or video reviews from influencers to see how well the product works and what it looks like in real life (again, context is king).
On the other hand, while it's true that Gen Z most heavily relies on videos to research products, other age groups are not far behind, with more than half of people in all age groups using video to make a purchasing decision.
Video is the New Catwalk
Also this year, influencer marketing videos played a critical role on the catwalk for Fashion Month. While some shows still took place in-person and socially distanced, many designers took to digital shows, with influencers being centered as the trendsetters promoting new designer lines through a modern lens.
Influencers Know Their Audience, and They Know Video
Influencers make sales because their audience trusts them. Followers know that the influencers they admire will offer the content they're looking for — whether for entertainment, education, or purchase. In 2020, influencer marketing video became the way to ROI.
With our LTK Shopping Video feature, we help you:
Increase conversion rate by bringing confidence to the purchase
Increase Average Order Value (AOV) by promoting the value of product and increasing emotional appeal
Increase daily active users (DAU) by being the best place to start your shopping
Is your brand ready to be seen and heard?