LTK Co-founder Amber Venz Box sat down with Business Insider recently to share her top three strategies influencers can implement to earn from social commerce, also known as, Creator Commerce™. LTK is an influencer marketing hub that has driven more than $3 billion in retail sales over the past 12 months and continues to promote Creator Commerce™ through the innovative creator-shopping platform, LTK.
Creator Commerce™ is a subset of e-commerce where content creators, influencers and bloggers share, promote and sell their favorite products to their followers. As the original pioneer of Creator Commerce™, LTK was founded to empower influencers to support themselves and their families by doing and sharing what they love.
The LTK platform was built for influencers who seek to grow their businesses through authentic and impactful Creator Commerce™. LTK is the most successful influencer network in the world, driving billions in annual brand purchases from over 165,000 curated creators in more than 200 countries. It attracts 8 million shoppers monthly on the LTK app and aims to grow influence, sales and positive sentiment for more than 1 million brands.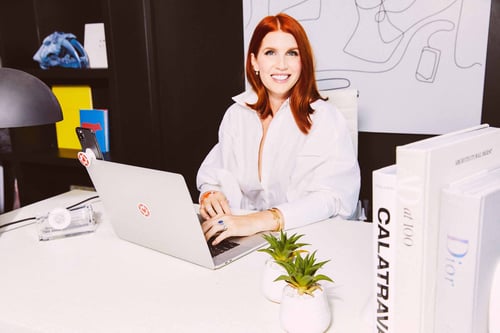 Here are the three key strategies influencers can use to earn from Creator Commerce™:
Treat it like a business: Set yourself up for success with a thorough timeplan and plan to hit your goals.
"You are starting a business," Venz Box told Insider. "As you would start any business, whether you're selling cupcakes or you're a retail store, you start with a business plan."
Be the big sister: It's vital to be accessible versus aspirational. Your audience should feel at ease and trust your opinion on the brands and products you promote.
"Creator-guided shopping means that you help people," Venz Box said. "You are taking them shopping. Be the big sister, be the best friend. That's a different thing than being a hero."
Focus on the analytics that matter: An entrepreneur looks at the big picture and can navigate the details that matter to their business. Successful influencers can assess what platforms drive the most sales, what products shoppers really want, and which brands they should partner with.
"These are the metrics that they look at to make sure that they are able to monetize your content, but they might not be the most important thing to you. Fake followers don't buy things," Venz Box said.
A look at LTK
LTK is the largest global influencer marketing platform. Founded in 2011 by Amber Venz Box and Baxter Box, the company's mission is to empower the world's premium lifestyle creators to be as economically successful as possible. Now in its 10th year, LTK has grown to become a three-sided marketplace, serving creators, brands and shoppers. LTK is the most trusted and effective business-enablement platform for creators, powering their universal LTK Creator Shops™.
LTK is a full service influencer marketing hub built on creator innovation that drives more than $3 billion in annual brand sales. How does LTK do it? By uniting brands, creators and shoppers through the power of distributed original content! For more than 10 years, LTK has helped creators monetize the digital space with contextual shopping. LTK Creators are at the heart of our mission as they authentically inspire shoppers and curate accessible content that fuels Creator Commerce™.
Recently, Softbank invested $300 million in LTK through the SoftBank Vision Fund 2 to supercharge development of new technology for creators, brands and shoppers, and scale LTK's presence internationally.
Join LTK's community of creators
Getting started with LTK is easy and only takes a few steps! Our goal is to help you grow! First, let us get to know you—your history, brand mission, audience, and business goals. Next, an LTK team member will review your application and reach out with next steps.
If you are looking for a little more direction and want to know what it takes to become a full-time LTK Creator, we've got you covered. Discover how anyone can be an influencer turned creator with the power of Creator Commerce™ at their fingertips to turn a hobby into a full-time business.
By pioneering a proprietary ecosystem of innovative technology, strategic growth consulting, global brand partnerships, and expansive shopper distribution, we've done more than just monetize influencer marketing. We created the industry and are now defining the next decade. So what are you waiting for? It's time for YOU to join our network of entrepreneurs.