Learn how to grow your audience and curate shoppable content with LTK
LTK is a full-service influencer marketing hub built on creator innovation that drives more than $2.9 billion in annual brand sales. Our mission is to empower the world's premium lifestyle content creators to achieve maximum economic success. LTK was built around influencers and bloggers like you—to connect content creators with brands and shoppers. It is the only platform built by a creator for creators. And as an influencer's trusted business partner, LTK is only successful when our creators are successful.
So how do you become an LTK Creator? You'll need:
A public social media profile, with consistent posts and activity
A significant and engaged following on at least one social media channel
At least 3 months of original, high-quality, shoppable content
Clean editorial design that engages your audience and highlights your expertise
The determination to make your unique content shoppable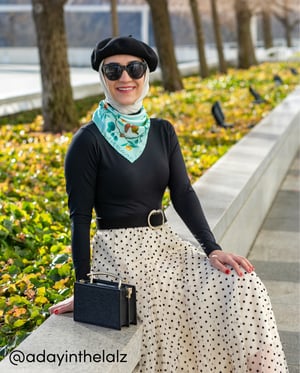 LTK Creators are at the heart of our mission, as they authentically inspire shoppers and curate accessible content that fuels Creator Commerce™. LTK provides one simple, user-friendly platform—your Shop on LTK, owned by you to feature your highly shoppable content. It can be connected to every marketing channel you would want to use, from your blog, Instagram, Pinterest, FB, and TikTok to YouTube.
Discover how anyone can be an influencer turned creator with the power of Creator Commerce™ at their fingertips.
GET STARTED WITH LTK
If you are looking for a little more direction and want to know what it takes to become a full-time LTK Creator, we've got you covered.
HOW TO BECOME A FULL-TIME LTK CREATOR
LTK empowers creators to give their audience a world-class shopping experience. As an LTK Creator, you can create and publish shoppable content that is persistent and indexed and easily searchable on the LTK App. What's even better is that the LTK platform does the work to collect shopper signals, bring confidence to the purchase, retarget and convert the sale.
As an LTK Creator, you can launch your Shop on LTK to collect and grow your shopping audience. All you have to do is create your Shop once (you own it and you personalize it), and leverage and promote it in all your social channels as they emerge and evolve.
Take advantage of your LTK sales and engagement insight data to make decisions on what to post and where you can best focus your content. LTK is different from a social channel, which is usually designed for entertainment and where intent to shop or buy is generally low. With over 100 million commissionable products under premium pre-negotiated rates, we'll help you find your niche within LTK. We're also invested in bringing high-intent shoppers to you via our consumer app.
We are proud to offer 3.5x the conversion rate over social and entertainment channels due to the purchase confidence you provide as an LTK Creator.
Once you have curated a highly engaged shop on LTK and your social media profile with high-quality shoppable content you can begin earning. LTK Creators earn money in two primary ways:
Commissions from sold products: Brands compensate a creator when their followers use their links to purchase their recommended, vetted products—this is where LTK comes into play! We provide you with the tools to create links to your favorite products to share with your audiences across any platform including the LTK App, where millions of app users can shop your content!

Brand collaborations

: Creators are paid an agreed rate, based on LTK's 10 years of proprietary performance data, for creating and/or sharing content; this could be sponsored blog posts, IG Stories,YouTube videos, etc. At LTK, we connect you with more than 5,000 brands across the globe who are looking for influencers just like you that can drive earnings and brand awareness.


Make 2022 the year that you own your audience with your Shop on LTK:
Your content on LTK is always on, so simply post all shoppable content to your Shop on LTK where it's available to search and shop.
LTK converts followers to shoppers 3.5x more than social channels, so your time is well spent in optimizing your LTK shop, and there is no need to re-post content over and over to capture scrolling followers.
LTK is uniquely positioned to ride the inevitable rise and fall of social media platforms, leaving the control with YOU.
Meet a few top-earning LTK Creators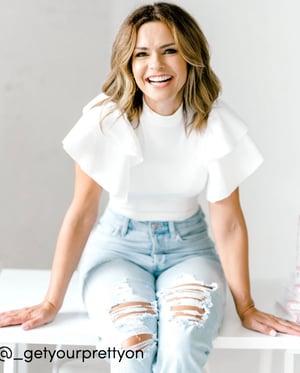 "LTK has helped me achieve success by providing easy tools, training, and resources to monetize my blog and social media channels. I can easily recommend budget friendly outfit ideas to my audience and allow them options to look great without breaking the bank. I love LTK for its technology, ease of use and as an entrepreneur, I'm constantly inspired by the vision of its founders."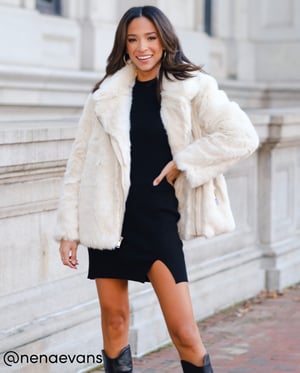 "LTK has created a totally different revenue stream for me. As a business owner, diversification of income is something that I'm always thinking about. LTK has allowed me to streamline the shopping experience for my audience, reach new people, and expand into new verticals. I love that it is such an easy-to-use tool for my followers. My number one goal is to provide value to my audience and support them as they navigate shopping for their work clothes, the next big event, and everything in between. Being able to direct them to my LTK Shop when they're in need of something specific or simply searching for inspiration has made my life so much easier and saves my customers time and energy."
Discover more
Learn more about LTK by checking out: Welcome to LTK, a brief look at who we are and what we do.
Getting started with LTK is easy and only takes a few steps! Our goal is to help you grow! First, let us get to know you—your history, brand mission, audience, and business goals. Next, an LTK team member will review your application and reach out with next steps.
At LTK we power Creator Commerce™ for more than 165,000 top-tier creators, 1 million brands across 100 countries, and 8 million LTK Shoppers.
By pioneering a proprietary ecosystem of innovative technology, strategic growth consulting, global brand partnerships, and expansive shopper distribution, we've done more than just monetize influencer marketing. We created the industry and are now defining the next decade. So what are you waiting for? It's time for YOU to join our network of entrepreneurs. Apply now to begin your career as an LTK Creator!