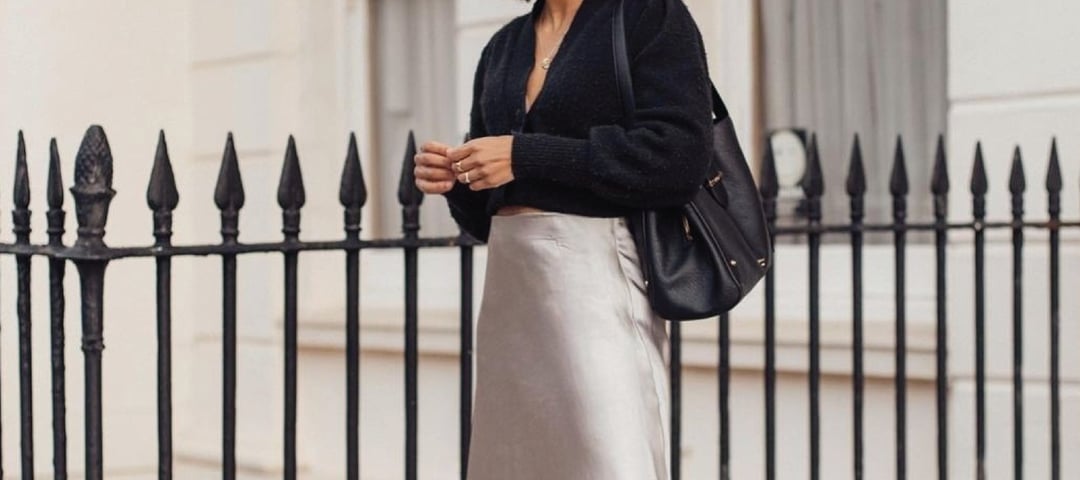 Brand investment in influencer marketing (IM) is expected to continue growing in 2021, after having reached nearly $10 billion in 2020. As brands plan to incorporate influencer marketing into their spend in the coming year, it'll be important to know the primary steps to an effective IM strategy — because the deeper you go, the more complex it can be.
We make it simple with almost a decade working with more than 5,000 retailers, plus a network of 100K+ performance-driven influencers from across the world, and managing tens of thousands of paid influencer campaigns.
Here are our top 5 steps to create a successful influencer marketing strategy.
1) Identify Your Goals
Every marketing strategy requires this first step: setting your goals and defining them clearly. You'll be approaching this at two levels:
Short-term: specific, strategic goals manifested in a variety of ways
Long-term: goals surrounding program and brand growth
For short-term goals, you're thinking deeply about the key demographics you'd like to target, the types of influencers you're interested in reaching, and specific outcomes you'd like for a particular product or promotion.
For long-term goals, you're thinking high-level for your brand. Are you looking to increase brand awareness, visibility, and loyalty? What about website traffic and sales overall? Maybe you're set on increasing engagement with your brand on social and increasing the number of revenue-producing influencers you work with.
With clearly defined goals, you can work your way backwards to pinpoint the right strategic steps for each campaign.
2) Gather Data
This is one of the most important parts of your influencer marketing strategy. The problem is, many brands don't have access to the industry data or network they need in order to make data-driven decisions. An IM management partner can help with that.
But why do you need relevant performance data?
To make the right influencer casting decisions
To determine projections based on

investment

To choose the most effective channels to promote your products
To know what's trending and how you fit in that space
To build on top of success to create a well-rounded program
Brands must ensure that their influencer marketing partner has a deep, rich data set with which to plan their campaigns. With our ability to track conversation rates, average order values, and competitive analysis, we're able to identify the right influencers to deliver on your particular brand and campaign goals.
3) Test and Track Your Strategy
When you've created your campaigns and you're leaning on the right data, you can then start testing your strategy to see what's resonating with consumers. Depending on which type of content or specific influencer was most effective based on key metrics, you may have to shift your strategy to new influencers, platforms, content formats — to stay aligned with your original goals.
Brands should be adjusting based on findings. For example, we accurately track clicks, sales, orders, AOV (for each influencer) so that brands get a full understanding of their investment's success outside of just "likes".
It's also critical that brands turn on in-app tracking as another failsafe approach to testing. Without it, affiliate program sales can either be misleading, a total mystery, or both. When you utilize in-app tracking, you can:
Measure the true value and power of your affiliate channels
Optimize your spending toward the more valuable channels
Correctly measure ROAS so you're seeing the 50% of sales that weren't otherwise tracked
Demonstrate the value of your mobile and social channel investments to your team
4) Make Room to Pivot
This step makes a significant difference for brands down the road. Even with the right budget in mind, things can change throughout the year, and making adjustments is necessary to stay effective and drive conversions. Sometimes, that means shifting campaign focus completely.
We encourage brands to make sure they have room to pivot throughout the year based on findings and the cultural climate. A smart way to do this is by working with your account representative to make sure you're reserving a portion of your spend so changes are possible without financial pressure or stress.
With this in mind, brands should consider these when budgeting for their campaign mix:
Focusing on evergreen spend (no stop-and-go)
Peppering in one-off campaigns
Seasonal pushes
New product launches
Considering test campaigns to get started
It's a harsh realization to be tapped out of budget when you could be doubling down on a particularly successful aspect of your brand campaign. Having that extra pool to pivot is key in your strategy.
5) Optimize Your Strategy with an Expert
Each step of the way brings its own complexities, especially competitive analysis. Brands need a unique perspective on what's working for others in the industry, and they need access to the most prolific network of performance-driven influencers to work alongside.
An influencer marketing management expert will not only help you find, communicate with, and cast the right influencers for your brand, but they will make sure your decisions are backed by data and move the needle toward a strong ROI.
Again, those complex moving parts of influencer marketing are overwhelming for brands that go at it alone. We offer management and facilitative support and real-time reporting that will lead to your brand's inevitable success. We'll walk you through every part of the influencer marketing process:
Determining goals and budget
Influencer research and casting
Determining target deliverables
Writing contracts
Negotiating rates
We're ready to take that next step with your brand and build success. Contact Us.