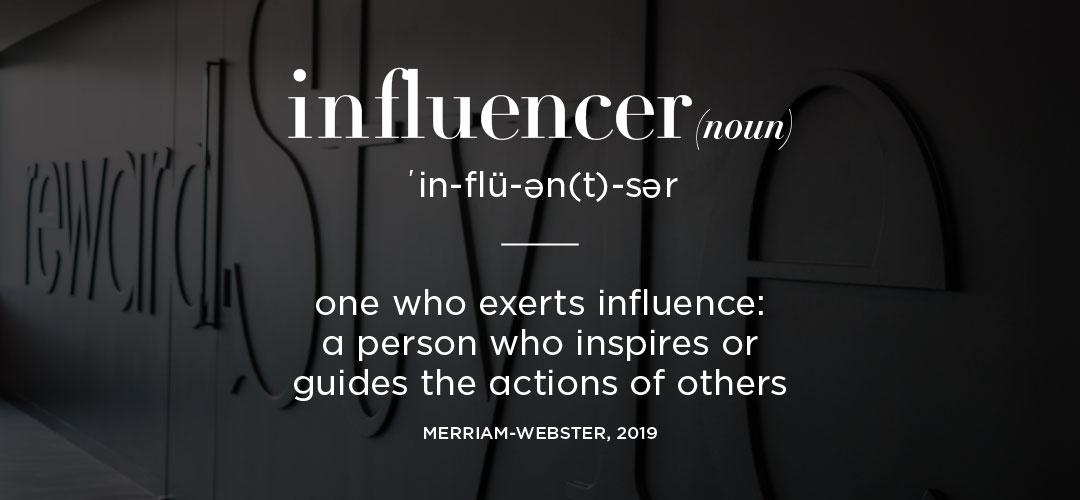 Top Reasons Every Brand Should Use Influencer Marketing Today

The term influencer was officially added to the dictionary in 2019. Merriam-Webster defines it as "one who exerts influence: a person who inspires or guides the actions of others."
To rewardStyle, influence is defined with clear KPIs and business metrics. Brands are interested in selling a lot of things to a lot of people and influencer marketing is the tool to help them accomplish their goals from discovery to transaction.
But why is it so critical for brands to invest today? While not comprehensive, here are a few of the primary reasons all brands should be engaging influencer marketing to achieve their goals this year.
First and foremost, influencer marketing works. Influencers have disrupted the old media model of a one-size-fits-most outlet through the democratization of content. There is no longer one voice but thousands of unique voices each creating content targeted to consumers, distributed across multiple channels. To reach the consumer, marketers can now reach audiences in this highly fragmented environment through influencer marketing. Brands are leaning into influencers to not only capitalize on the media shift, but to repurpose spend from other channels to invest in influencer marketing.
Many brands are not aware that influencer marketing can deliver full funnel performance and achieve key metrics throughout the consumer journey. Brands leverage influencers at the top of the funnel to drive mass awareness and traffic, they use the middle funnel to focus on consideration where influencers create content to drive engagement metrics. In the lower funnel, influencers drive retail sales with the right marketing partner. And, results are completely rationalized by spend which brings a Return on Investment (ROI) comparable to other digital channels.
Another area influencer marketing can aid in achieving a brand's goals is consumer acquisition. Influencers have built fully-invested niche communities of dedicated shoppers through their content. Today, you can leverage massive databases of tens of millions of content creators in the world looking to professionalize or monetize their content. This demonstrates how complex it is for brands to know which influencers to work with on a campaign. Partnering with the right influencer marketing platform allows brands to tap into these communities to not only reach entirely new sets of customers, but do so through an authentic and trusted voice.
Lastly, every Marketing department can take advantage of the benefits of influencer marketing. Whether you are in PR trying to amplify your message, a performance marketer who wants drive efficiency, or a product marketer launching a new product line, brands should take a holistic approach to influencer marketing. This means taking an integrated approach across departments when planning annual budgets.
When done well, influencer marketing can be the most effective form of advertising in today's competitive retail climate. Partnering with a trusted source on your campaign can be immensely powerful to break down digital barriers to deliver positive performance for brands and influencers alike.
Ready to get started in influencer marketing? We can help.
rewardStyle is the only Influencer Marketing platform to measure full-funnel performance from discovery to transaction and inform and cast influencer campaigns utilizing our nine years of propriety historical performance data. We are an impactful marketing partner to over 5,000 advertisers globally and work with more than 70,000 premium lifestyle influencers, tastemakers, stylists and celebrities, across categories including fashion, home, beauty, family and more.