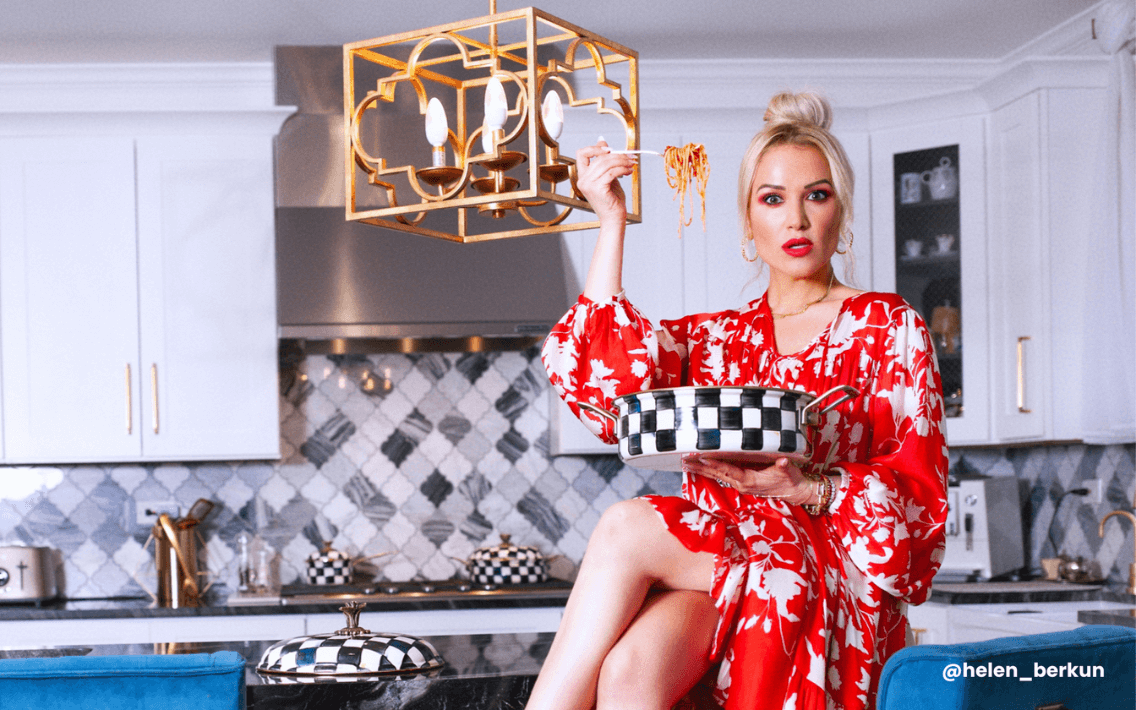 What Do I Need to Know About Influencer Collaborations?
Successful influencer partnerships can have a massive impact on your brand's success. Working with the right Creators can help boost trust in your products and increase brand awareness and sales. A Creator's social media photos, blog posts, and videos can help highlight the uniqueness of your company—leading to higher sales and more customer loyalty.
Partnering with the right influencer marketing platform, like LTK, can help your business kick start working with the right Creators and influencer collaborations. So. what can brands expect from partnering with LTK and developing successful influencer collaborations? Read on to find out more!
Before your company partners with Creators, it's important to reflect on a few questions so you know what you're looking for.
1. Why do I want to work with an influencer?
Before partnering with an influencer, it's important to set both short-term and long-term goals:
Why do you want to partner with Creators? What do you hope to achieve?
What's your budget? What are your sales goals?
What type of influencers represent your brand well? What specific personalities, character traits, and areas of expertise should they have?
2. What type of influencer do I want to work with?
Once you have a clear idea of the type of influencer that best represents your brand, it's time to identify the right person. It can be helpful to comb through social media networks like Instagram or Twitter by searching for hashtags related to your business.
An influencer management platform like LTK Connect can also help. LTK works with hundreds of thousands of Creators in more than 100 countries. We also provide highly trackable sales and influencer marketing programs at scale, which helps businesses understand the effectiveness of their marketing efforts.
3. What do I need to know about influencer contracts?
Influencer partnerships are a business relationship. It's important to make sure you're on the same page before working together. Drafting a detailed contract that clearly defines the brand expectations and Creator deliverables.
A clear timeline and schedule that lays out your digital campaign launches will also give Creators plenty of time and space to develop informative, unique content that aligns with your brand or product. It can be helpful to stay in contact with the Creators on a regular basis to ensure they can meet their assigned due dates. This helps all parties understand the expectations.
4. How does reporting work?
Managing and tracking your influencer partnership campaigns can help your business improve its long-term marketing strategy, and the right influencer management platform can help. LTK Connect allows brands to see reporting such as creator audience insights for better casting assistance, more creator engagement and spend. Brands can also see Creator audience demographics reporting.
For enterprise brands, LTK Benchmark™ compares brand's influence against its competitors by examining important KPIs such as Creator and consumer engagement, influencer quality, sales, and overall impressions. It can also be customized by product categories to provide a deeper analysis. In-app tracking features help businesses:
5. What do I need to know about influencer partnership payments?
Determining a fair compensation plan for influencers can be difficult for brands without insight, especially because every influencer is different. However, LTK can help brands partner with the right Creators for their business to meet their budgets, goals and objectives.
Kick Off Your Influencer Partnership Today!
LTK is driving more than $3 billion in annual brand sales by partnering brands with the right Creators. We work with more than 5,000 brands worldwide and hundreds of thousands of Creators. Gain access to trackable sales insights, leverage Creator campaigns at scale, and increase your digital reach. Contact us today to get started!