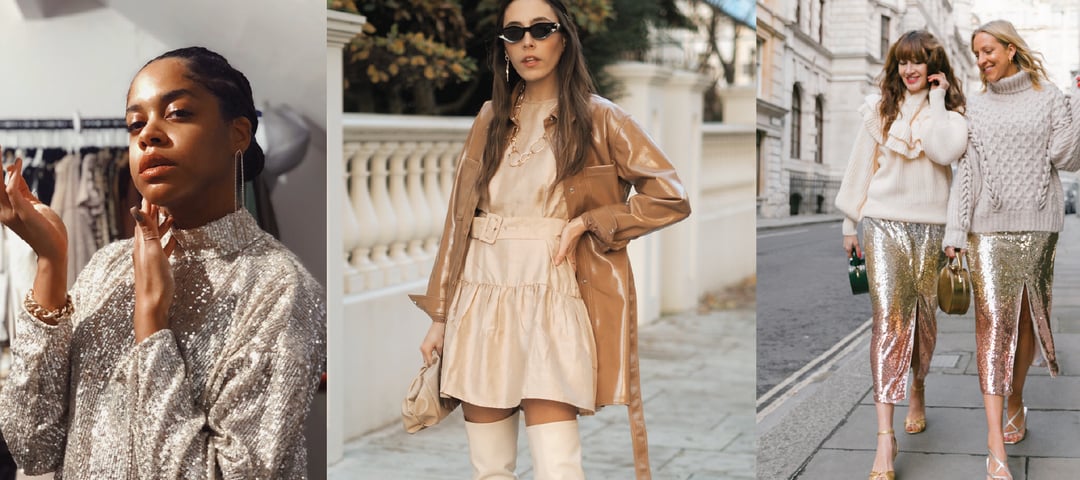 The Golden Age of Influencer Marketing
Given the value influencers have brought to brands over the last decade, influencer marketing (IM) is in its prime. Especially in the last year, brands can't afford to miss the boat when it comes to utilizing influencers in marketing strategies. All through 2020, influencers and brands responded to the pandemic and owned its impact by staying agile and letting data lead the way.
To predict success in an unpredictable time, brands are working with influencers to give their ROI its best chance. There's been a 1,500% increase in Google searches for "influencer marketing", with 93% of marketers now integrating IM into their brand marketing strategy as a standalone performance channel.
Influencers Offer the Right Tone, Skill, and Visibility
With a 50% increase in social media use this year, influencers have an even more captive audience and larger brand visibility. This increase means that influencers feel the pressure to churn out engaging, topical content — a rich opportunity for brands to be their creative sponsor.
Brands use influencers in their marketing strategy because they are:
The most agile, cost-effective sales channel for brands
Nimble and able to adapt quickly to news and trends
Attractive to the 46% of people who want online content to be light-hearted
Sought after for everything relating to lifestyle
Experts in communicating to specific target audiences
Moving forward, influencers continue to be the most adaptable and cost-effective sales channel for brands. They are multi-skilled-experts in not only SEO, but in capturing and editing content in film and photography, and more. They also generate content without large-scale production costs, which will remain important to brands cutting budgets post-COVID.
Even more, Revenue Producing Influencers (RPI) are up 98% YOY, and beginning back in April….
Beginning April, pacing $200M / month - GMV
LTK growing at about 200% YOY right now
conversion is 4X other platforms
DAU commensurate with holiday shopping - Daily Active Users - number of users engaging in the app increases around key shopping moments
Industries Thrive with Influencer Marketing
Influencer marketing is on its way to being worth up to $15 billion by 2022, up from as much as $8 billion in 2019, according to Business Insider Intelligence estimates. IM has been tapped by industries of all kinds, and some have experienced exponential results.
For example, the beauty and self-care categories saw explosive growth over the past few months, with skin care being a top seller, time and time again. Comparing pre/post- COVID for beauty retailers on rewardStyle: gross merchandise value (GMV) is up 155% YOY, traffic is up 62%, and conversion is up 84% YOY. Before COVID, 10% of influencers were beauty-first, and now 60% or more talk about beauty. Similarly, the fitness category is experiencing a 150% increase in sales and a 50% increase in conversion — all as a result of a new social distanced lifestyle.
For every industry and every product, there is an influencer who can help them convert.
Influencers Working Together
To satisfy the growing need for diversity, inclusion, and equality, influencers are coming together to support important social movements and messaging — because consumers aren't interested in a one-dimensional, unrealistic and polished image. They are looking for relatability and specificity in content, from influencers and brands who stand for something and want change.
These demands are pointing to a new trend: a nation of niches and partnerships in influencer marketing, where influencers break out into purpose-driven geographical groups. For example, groups like Influencing in Color and The Confidence Collective, or stylists like Miss Zias showcase different sizes in the same outfit for true, diverse context.
We're also seeing influencer couples sharing their influence as a unit, while other influencers stay hyperlocal to appeal to regional groups reflective of a local demographic and psychographics.
rewardStyle: Your Partner in Influencer Marketing
Now is the time for brands to meet consumers where they're at so they can keep up in our post-COVID environment. Influencer marketing helps brands keep the pace and even get ahead. But with the sheer volume of 30+ million influencers joining the mix daily, it's nearly impossible for brands to scale without a trusted technical and strategic partner.
rewardStyle's goal is to help brands take their existing efforts and amplify them to scale in a meaningful way. Brands are realizing that this is more cost-effective than completely outsourcing everything to an agency, or relying on an agency that might not have data-based testing or tracking. rewardStyle accurately tracks clicks, sales, orders, AOV (for each influencer), so brands get a full understanding of their investment's success outside of just "likes".
In 2020 and beyond, brands will need:
The ability to scale to every available opportunity applicable to their goals
A trusted partner to help them do it right, without FOMO
To leverage a platform where their products are more likely to sell (on top of every other platform in use)
Long story short: we are here to support your brand for maximum success.
You're living in the golden age of influencer marketing. Don't miss the boat.