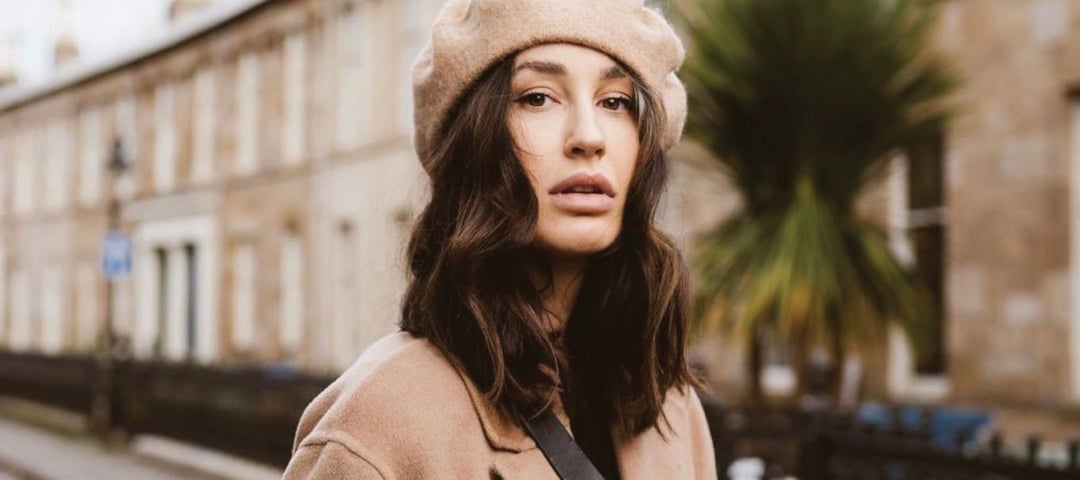 As the influencer industry continues to grow into an even larger, more intricate ecosystem, it's also becoming more competitive. Influencers are being held to stricter standards, brands are looking for more proof of performance, and influencer marketing technology is moving forward into the realms of automation.
On top of that, there will be lasting impacts of COVID-19 on the influencer industry, all of which are positive in regards to its strength and longevity. Recent adversity has pushed businesses to sharpen and rationalize, and on the back of this, brands will have cultivated savvier, more outcome-driven marketers.
Influencers Are Using Data to Prove Their Influence
Just as brand marketers are under close watch for their spend, influencers themselves also feel the performance pressurend they're equating value and ROI with data (data that we provide on the rewardStyle platform).
Even in the last few years, there was little insight into how much brands should pay influencers for their content, and it was unclear whether to base dollar values on impressions, engagement, followers, or other metrics. Now, with increased visibility into audience worth and a deeper understanding of metrics at every point in the funnel, influencers are held to the same standards as other marketing channels. And outcome is now much more important than output.
Data has moved out of spreadsheets and into sophisticated dashboards, with new platforms and tools available to ensure we are sharpening the focus and tailoring the message accordingly.
In fact, this year, rewardStyle brands were provided access to a platform they can access at any time with tools to measure and sharpen their performance. From metrics like number of revenue-producing influencers (RPI) for measuring the scale of their digital salesforce, to channel performance and collaboration reporting, this tool is helping our brands operate with more precision than ever before.
How do you scale to thousands of campaigns for a single brand in a single week or month? By influencers and brands working together in the rewardStyle platform to scale the system.
Influencers Must Meet Higher Regulatory Standards
With more success comes more regulatory responsibility. Influencers are now being held to higher regulatory standards, as they are expected to disclose any kind of paid content in accordance with regional regulations.
At rewardStyle, we encourage influencers to be fully transparent and refer to federal and local resources for legal guidance. Although this is the responsibility of the influencer to adhere to, it is also for their own protection and reputation. Full adherence to regulatory standards is required in all of our campaign contracts.
Influencers are also being held to a higher standard when it comes to validating the quality of their followers. With the metrics and performance data rewardStyle holds today, we are able to prove the strength of an influencer's following — and ensure their ingenuity. This way, brand marketers don't have to feel the same level of skepticism as they have in years past, but can rather strut confidently into their influencer marketing strategy.
The Industry is Consolidating Per Consumer Demand
Today, there are more than 800 "influencer marketing" platforms, but this won't last forever. Soon, we will begin seeing a movement toward consolidation, and platforms that add value to the ecosystem will thrive; those that do not, will shutter.
There will be consolidation on the influencer side as well. As consumers vote with their time and wallets for relatable content across all areas of life, the one-dimensional influencers who focus on a single platform, topic, and revenue stream will fade into the background. It will be crucial for influencers to expand their reach to various platforms and topics to solidify stronger and more prolific revenue streams. Otherwise, collaboration revenue will become too unpredictable for a sustainable business, and single-focused influencers will begin to lose their influence.
Automation: The Future of Influencer Marketing Tech
As we've said before, influencer marketing is no longer a guessing game. It's a science. rewardStyle has taken the lead on building the largest influencer network and is now paving the way to automate the influencer process with sophisticated platform tools.
In the near future, brands will be able to log into the rS portal to see live campaign results, leading to an even more streamlined, automated influencer-brand collaboration!


Don't get left behind the influencer marketing curve in 2021.
We'll help you keep up.