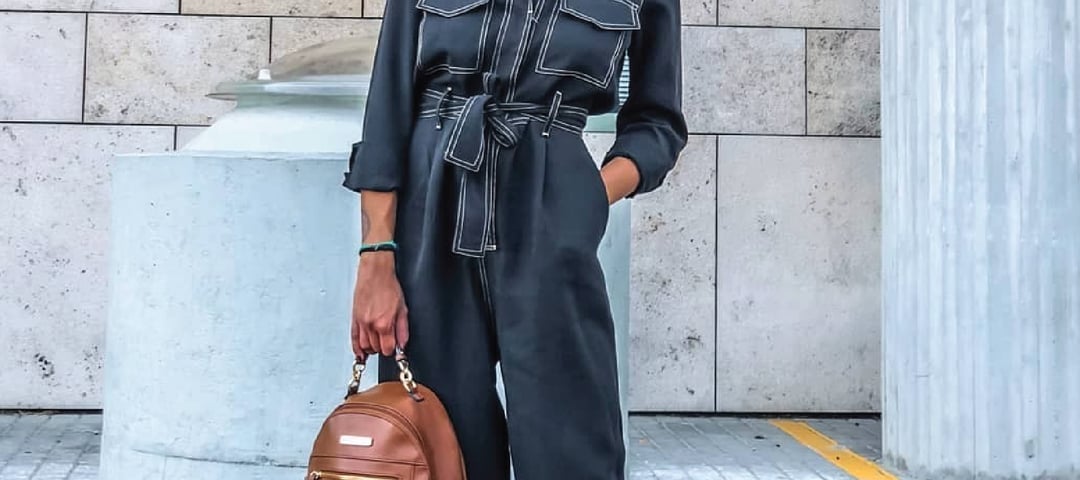 The COVID-19 pandemic accelerated change in every aspect of life: work, entertainment, commerce, health, socialization, and technology. Influencers are interwoven into each of these, which means influencer marketing has seen some major shifts since the start of the year.
Brands Are Working Hard for Every Dollar
Now more than ever, brands are having to answer for every dollar spent in the budget, show ROI, and prove the impact of their marketing efforts. This has led to thousands of brands investing in influencer marketing as the new digital pathway to making data-driven decisions that produce results.
As shareholders keep brands under a microscope for sales volume and performance, influencers are helping marketing teams hit their goals.
The Rise in Content Consumption
While social distancing has meant less physical interaction, naturally all aspects of life migrated online. Consumers spend upwards of four hours a day on their mobile devices for social interaction and work, plush purchases they would otherwise make in-store. Even some Nielsen studies show that home-bound consumers led to a 60% increase in the amount of video content watched globally.
With content consumption reaching an all-time high, consumers now spend up to 50% more time on social media on their mobile devices (Forbes). This has created a huge opportunity for retailers, but also a giant need to create relevant content to reach them — especially since more brands are competing for attention.
The Dramatic Shift to eCommerce
Before COVID, online sales only made up about 16% of overall sales for a retailer (Nielson). The last four months have flipped this stat on its head. Consumers — even those who never previously shopped online — have adopted online shopping at a rate that exponentially surpasses analysts' previous expectation of a 2% increase per year through 2023 (Shopify). Instead, there has been a surge in recent months of 129% in the UK and Europe (Internet Retailing).
Given new levels of comfort in the safety and ease of shopping online vs. in physical stores, many will continue these in-home purchasing habits for the long term.
We've also seen a dramatic 45% increase in the amount of content being produced by influencers, compared to before the pandemic. Meanwhile, customers are buying 42% more per LIKEtoKNOW.it (LTK) post. And while it took rewardStyle five years to reach the first $1B in retail sales, consumers are now buying from our influencers at that volume every six months or less.
Platform Trends
While influencer marketing is still responsible for pushing 33% of retail sales, it's not the primary growth platform in 2020. This year especially, social media platforms have transformed from a place of escapism to a place of news and socioeconomic dialogue. And while we see about 30% of clicks being generated from platforms like Instagram, for example, only 14% of sales came from there.
So, even though social media platforms are key to the influencer's toolkit, consumers are intent on starting their purchase journey on another platform: the LTK app. In fact, consumers purchased $500M in products through the LTK shopping app in the first half of 2020, and today, half of the sales influencers drive through the rS platform comes from LTK. Of all of the places rS influencers are publishing — their blog, social media, LTK — more than half of the sales are coming through the LTK shopping app.
Influencers Answer the Demand for Realism
This eCommerce surge is a huge opportunity for retailers, but brands still need to make up for the product context consumers are missing from brick-and-mortar stores. Without it, consumers will take their wallets virtually elsewhere.
Influencers are answering the call as a distributed salesforce and meeting consumers' needs by serving to contextualize and dimensionalize products when IRL shopping is restricted or undesirable. Brands are leaning on influencers to reach audiences in certain regions, age groups, and socioeconomic pockets — with nuanced, meaningful messaging.
Influencers are also veering away from editorial and overly produced content because consumers are craving real, especially in the mostly-virtual world of 2020. Lifestyle-focused videos, like the ones found on the LTK app, accomplish bringing true product context — and realism — to the purchase.
Certain Product Categories Take the Spotlight
During COVID, it's no secret that certain products have flown off the shelves more than others. The at-home lifestyle led the population to take up cooking, begin home renovations, wear loungewear throughout the day, and focus on health and wellness.
The beauty and self-care categories, for example, have seen explosive growth over the past few months, with skin care being a top seller, time and time again. Comparing pre/post-COVID for beauty retailers on rewardStyle: gross merchandise value (GMV) is up 155% YOY, traffic is up 62%, and conversion is up 84% YOY. Before COVID, 10% of influencers were beauty-first, and now 60% or more are talking about beauty. Similarly, the fitness category is experiencing a 150% increase in sales and a 50% increase in conversion — all as a result of a new social distanced lifestyle.
Overall, retail sales, conversions, and traffic are all seeing double and triple-digit growth compared to last year. Other categories experiencing increased sales and popularity include:
Within these categories, influencers are also branching out to all platforms and posting about brands that are diversified in their size. We found that 74% of retail sales are now from smaller, boutique brands.
Influencers Fill Content Creation Gap for Brands
As a result of the pandemic, brands, agencies, photographers, and whole crews have been limited in their product shoots for months. Influencers are filling this gap by producing brand content within their own homes. As a party of one, they're creating customized, on-spec branded imagery quickly and cost-effectively.
While restrictions have begun to loosen, brands facing budget cuts to high production campaign shoots, have utilized influencers as their most efficient means of creating content post-COVID.
Influencer content, especially from rewardStyle campaigns, can also be cross-promoted within all brand-owned social media platforms. We help brands secure licensing rights to assets for onsite product pages or for paid media placements.

The idea of an influencer helping with content creation means better content being created faster and more organically, with less stress, less time, and less money needed from your brand.
Don't live without the data you need to reach your sales goals. Let rewardStyle help...