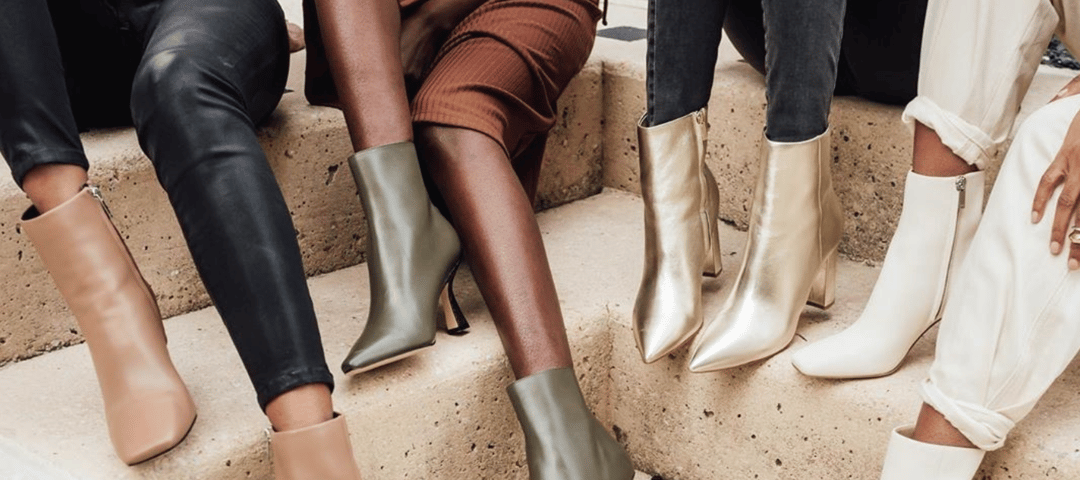 Influencer Marketing Acceleration Continues into 2021
Influencers are forecasted to be the most adaptable, demand-driven channel that allow brands to maximize marketing budget effectively with a focus on ROI. Brand investment in Influencer Marketing is expected to reach $10 billion by 2020. Involving influencers early on in the marketing process helps brands:
Reach audiences more likely to convert
Effectively allocate their marketing spend
Prove ROI on their marketing efforts
Track data and trends for future strategy
Establish market share in trending and niche industries
Influencer Marketing has become key to brand growth as influencers are the new digital salesforce. Here's what you should know about the industry landscape and why you need an Influencer Marketing expert to guide you through it.


Influencer Marketing is Essential to Marketing Budgets
Currently, in-house marketing teams are seeing the value of investing in influencers as a large part of their marketing budget. The problem is, they're trying to do it alone, which is resulting in wasted funds and misleading results.
An Influencer Marketing management expert is the key to transparency when it comes to casting the right influencers for each brand. The rewardStyle platform gives brands exclusive access to see exactly who converted and why — leading the way for successful campaigns, casting, and collaboration, as well as validating investment.


Broadening the Horizon of Influence
Influencers are shifting away from the previously linear approach to their personal brands. Rather than just beauty or fashion as their focus, influencers are talking about overall lifestyle and everything that makes up their day-to-day. They bring consumers directly into their homes, sharing what they eat, their nighttime routines, books they are reading, and more. This openness allows influencers to better connect with consumers, thus forging a sense of trust. Consumers are looking for a full lifestyle landscape of their favorite influencers, who have become their go-to resource for what to do and buy.
The benefit here is that it broadens the horizon of influence, directly impacting how influencers guide conversations about various brands and products across all industries. Because influencers are branching out, brands are taking notice and trying to tap into that new territory. By joining forces with rewardStyle, brands can feel confident they are getting the strategy they need to succeed based on our historical, unmatched influencer data.

Influencer Marketing Management as Your Extended Team
In-house marketing teams look for someone who can be an extension of their team and help them tap into the new, broader territory influencers are branching out into. And while many brands have their own relationships with influencers in-house, executing influencer marketing campaigns can be complex, as they require a lot of moving parts, like:
Determining goals and budget
Influencer research and casting
Determining target deliverables
Writing contracts
Negotiating rates
rewardStyle's goal is to help brands take their existing efforts and amplify them to scale in a meaningful way. Brands are realizing that this is more cost-effective than completely outsourcing to an agency, or relying on an agency that might not have data-based testing or tracking.
In today's digital landscape, it's especially critical for businesses to rationalize their marketing spend and tie it to performance. Luckily, influencer marketing is no longer a guessing game — it's a science. Experts in the industry, like rewardStyle, have access to data to tell brands where to place their bets in a rapidly changing environment.

rewardStyle can accurately track clicks, sales, orders, AOV (for each influencer), so brands get a full understanding of their investment's success outside of just "likes". Long story short: we're here to support your brand for maximum success.

Scalability is a Priority
Change is the norm now. We're seeing new social platforms on the regular, and thousands of fresh influencers are joining the mix every day. It's an ocean of opportunity that requires brands to scale their strategy by working with a variety of influencers to achieve their goals.
On top of that, in our 2020 state of mind, we lean heavily into escapism, which means that consumers are in search of lighthearted content. As a result, our reasons for visiting other platforms are evolving constantly, especially as platforms start to specialize and cater to more content niches. (i.e. Instagram and Facebook are serving new purposes in light of 2020.)
It's nearly impossible to scale without a trusted partner to help your brand work through the sheer volume of influencers and content. And it is necessary to leverage a consistent platform, such as LIKEtoKNOW.it (LTK), that has access to 7 million consumers, serves all social and shopping purposes (with lighthearted content), and converts 4x more than other social platforms.
To break it down, in 2020 brands need:
Ability to scale every available opportunity applicable to their goals
A trusted partner to help them do it right, without FOMO
To leverage a platform where their products are more likely to sell (on top of every other platform in use)


It's Not Just About the Follower Count
When sifting through the 30M+ influencers, a lot of brands have looked at follower count as a guiding metric. And while follower count used to be one of the only indicators for popularity or possible conversions, it's now considered a two-dimensional "vanity metric", and no longer holds the same weight. Today, it's not a one-size-fits-all industry. There are different types of influencers for disparate categories, with varying follower counts. What matters today is attention, engagement, and conversions.
So, while a mega influencer may have 1M+ followers, they may also have low engagement and fewer conversions. A nano influencer with 10,000 or fewer followers may have higher engagement for their niche, and stronger influence for conversion.
Each brand requires a unique mix — a diversified portfolio of high performing influencers. rewardStyle helps you determine that fit with access to more database metrics, instead of just follower count or audience size.


Influencer Marketing Campaigns: Frequency Matters
This far in, you can see that creating influencer marketing campaigns is a journey. This takes us back to the volume of influencers, industries, content, and platforms — all of which make up the influencer marketing campaign strategy. But brands also have to consider how often they put that strategy into motion, and what that looks like for their Influencer Marketing budget. As experts in Influencer Marketing budgeting and performance tracking, we know that brands should be:
Focusing on evergreen spend (no stop-and-go)
Peppering in one-off campaigns
Considering test campaigns to get started
With evergreen campaigns, there is no interruption, and they are most effective when combined with one-off campaigns throughout the year to fulfill alternative goals. If a brand isn't sure which path to take, single-focused test campaigns can help them determine what they want to do and make shifts in a faster way — rather than just focusing on one group of influencers. We have the platform and expertise to organize and facilitate campaigns, according to best practices for frequency and spending.


Influencer Marketing is Breaking Down Silos
We've been hearing this a lot lately: "we're all in this together." But, it's true. Businesses are having to consolidate goals and strategies across organizations in order to make the most of their investments — in marketing specifically. Just as different departments serve various purposes for one brand, influencer marketing can cross departmental lines to achieve different goals, or the same goals for different reasons.
For example, PR and Brand Marketing departments are all about amplifying important announcements, generating news, building external support, and strategically placing messages to reinforce the brand's larger narrative. By working with the right influencers, they can leverage these partners to manage their reputation and tell the brand's story to achieve engagement and impression-based goals.
On the other hand, digital/affiliate teams are usually focused on ROI-based objectives and are always looking for ways to drive sales through e-commerces. The right partner can identify and prioritize influencers who have strong conversion rates in various categories and at specific price points. By leveraging historical performance data, the most impactful influencers will be hand-selected to promote specific products or categories.
In the midst of using Influencer Marketing across departments, brands need to make sure they don't double their time, effort, and budgets for conflicting or duplicative results. Instead, they can combine resources and utilize a trusted partner to ensure they are streamlining their production and maximizing their opportunity.


Influencer Marketing is the Right Path when ROI is the Goal
Patience leads to profit. Like any type of marketing, influencer marketing takes time to take effect, and that's for good reason: relationships don't build themselves overnight, especially not relationships that last. Brands are looking at this experience as a relationship-building investment, which shows results over time.
These solid, long-lasting, mutually-beneficial relationships not only produce ROI, but they also optimize rates and develop authentic ambassadors that will benefit your brand down the road. An Influencer Marketing partner is there to help you make the most of that investment by:
Choosing a channel mix wisely
Making sure you're using best practices
Casting influencers based on data
Facilitating a

healthy influencer collaboration

Helping you diversify your influencer portfolio
Investing in influencer marketing ultimately leads to a positive return. It may not be immediate or on every post, but having a strategic partner with a deep, rich data set will increase the overall success of campaigns. Especially in a time of such uncertainty, data is the key to certainty.
Need help navigating the 2020 consumer landscape?