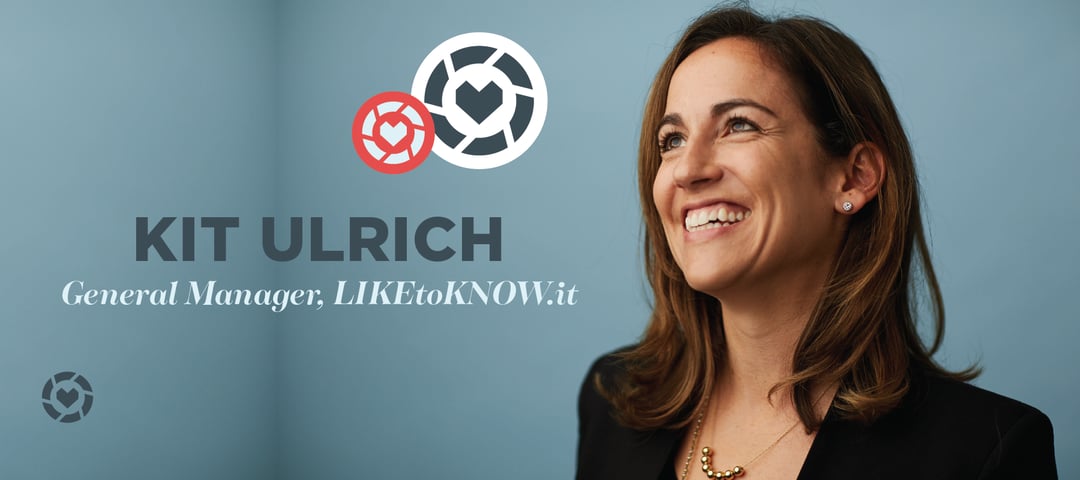 Today, rewardstyle announces the expansion of its executive leadership team with the addition of Catherine "Kit" Ulrich as General Manager of LIKEtoKNOW.it (LTK). As a former Chief Product Officer of WeightWatchers and Shutterstock and partner at FirstMark Capital, Ulrich is joining rewardStyle to drive the transformation of the LTK shopping app, now the company's single largest consumer sales channel.

In this newly-created role, Kit will be responsible for driving all aspects of LTK to accelerate its consumer base, grow the economic opportunity for its influencers and retail partners and lead the company's growing team.

Kit brings to rewardStyle more than 15 years' experience working across tech and consumer products categories. Prior to joining, she was a Managing Director and Venture Partner at FirstMark Capital, a top 10 venture capital firm whose portfolio includes Pinterest, Shopify, DraftKings, InVision, and Pendo. Ulrich was also Chief Product Officer at Shutterstock (NYSE: SSTK) where she was responsible for product strategy and execution across all of Shutterstock's offerings and brands. Before that, Ulrich was the first Chief Product Officer at WeightWatchers (NYSE: WW), where she led global digital and retail innovation and experiences across all countries and revenue streams. Ulrich is a graduate of Harvard University, where she earned a degree in Engineering and a certificate in Public Health Policy.

"As the LIKEtoKNOW.it shopping app has quickly become the dominant source of influencer-driven sales for our retail partners, finding a world-class leader to lead LTK has been a top priority. From being the youngest-ever CPO of a publicly-traded company to overseeing funding for some of today's most successful brands, Kit comes to rewardStyle as an extraordinary product visionary and I am thrilled to add her skillset to our talented team to fuel LTK's transformational growth."

- Amber Venz Box, Co-founder and President of rewardStyle & LIKEtoKNOW.it


"This was a rocket ship opportunity and as Sheryl Sandberg has said, 'When you're offered a seat on a rocket ship… get on!' LIKEtoKNOW.it has incredible brand power and is sitting in the middle of powerful, converging trends around global shopping. I love that LTK is a multi-sided marketplace solving real problems for consumers, influencers and brands -- and more than ever, we need independent businesses that create opportunities for everyone. Coming from a VC background, I am impressed by rewardStyle's ability to drive incredible organic growth, with triple-digit growth in the last year. I could not be more excited to partner with Baxter, Amber and the entire team to take LTK to the next level."

- Catherine "Kit" Ulrich, General Manager of LIKEtoKNOW.it

In joining the executive leadership team at rewardStyle, Ulrich will work alongside our trio of General Managers overseeing the company's core business units: Kristi O'Brien, General Manager of U.S. Brand Partnerships, Raj Lalsare, General Manager of U.S. Commission on Sales, and Jeff Dawson, CFO & General Manager of International.