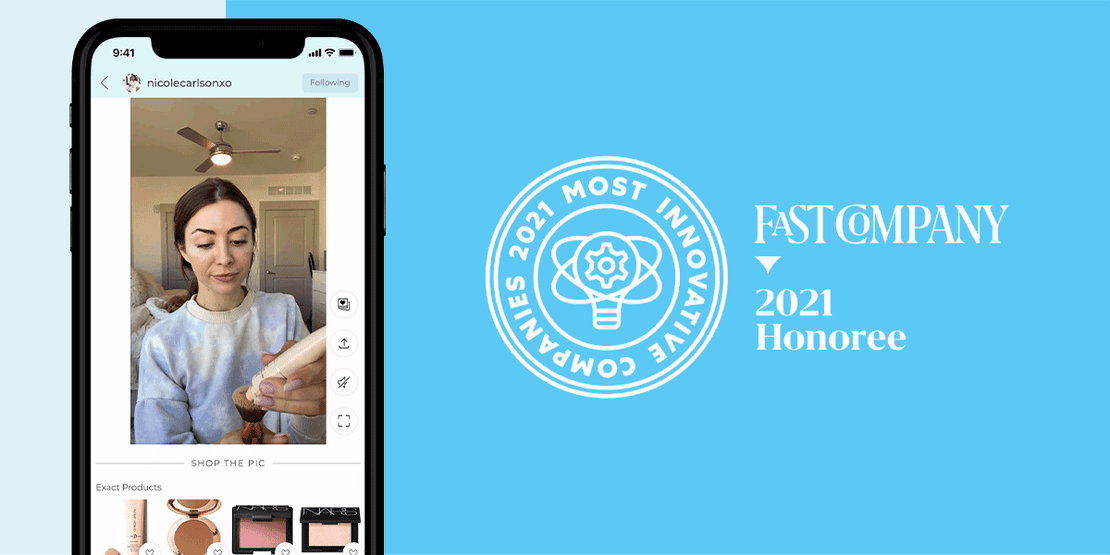 We are thrilled to share that LIKEtoKNOW.it (LTK) made Fast Company's list of the World's Most Innovative Companies of 2021. This prestigious list recognizes global businesses making the most profound impact on their industry and helping shape society, and we're humbled to be among this group of brilliant innovators.
The forced shift to online shopping last year brought incredible adaptation to the retail industry. With IRL shopping virtually impossible, the LTK shopping app filled a huge need for consumers looking for an experience that was as close to the real thing as possible.
With IRL shopping virtually impossible last year, innovation was more important than ever. Our new LTK Shopping Video is being recognized as one of the top features and services that delivered critically important value to consumers, helping them understand fit, function, styling and all the context they need to confidently make a purchase online. From beauty how-tos and home tours, to outfit try-ons and product reviews, our influencers have created thousands of beautiful, short, educational videos in the LTK shopping app -- all made 100% shoppable.
For influencer marketing, last year served to underscore the critically important role influencers played for brands and retailers. Their ability to act as a distributed sales force in lieu of brick and mortar store experiences and step in as efficient content creators in the absence of highly-produced creative and marketing shoots helped thousands of brands successfully navigate marketing and communications throughout the pandemic.
Within the LTK shopping app, consumers can explore tens of thousands of influencers' custom LTK Shops featuring carefully curated collections made endlessly discoverable and shoppable within the app.
Click HERE to download the LTK shopping app and start exploring!