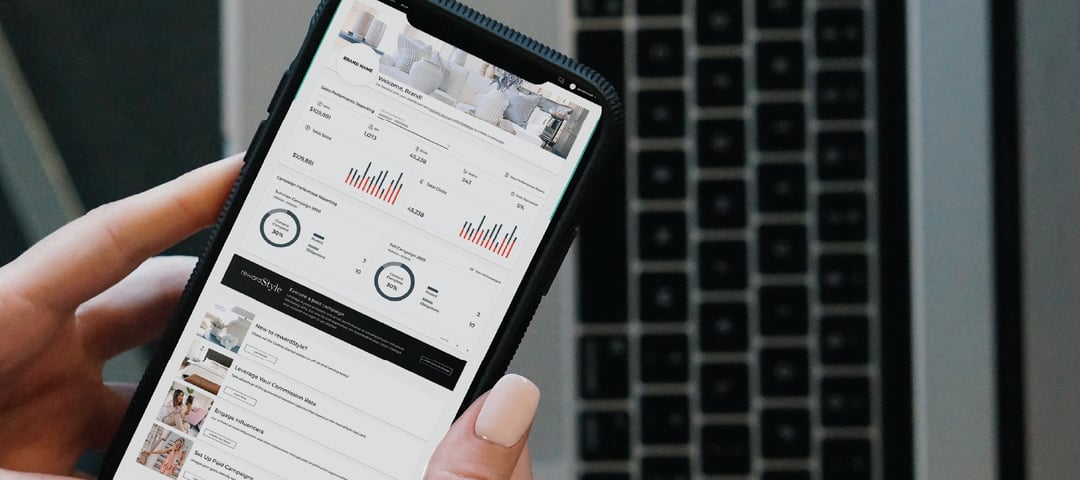 Nine years of historical performance data tells us that the consumer journey has drastically shifted. Now more than ever, a consumer starts their shopping experience with the influencer and their purchase concludes in a retailer's app — rather than the mobile or desktop website. Affiliate tracking, however, has fallen short in addressing this shift to app-based commerce, and as a result, most sales initiated by influencers that conclude in the retailer's app are not being tracked or credited. Tracking matters for brands so they have a true understanding of the value of their influencers partnerships and investment.

The numbers make it more real, with 47% of e-commerce transactions concluding in retailers' apps—which translates to a large volume of misattributed sales. And brands just can't afford to be in the dark about almost 50% of their sales.

In-app tracking is the key to revealing the source of sales, understanding the value of your marketing efforts, and knowing where to direct your marketing spend . We've got the data that tells us exactly what's going on from app-to-app—and why in-app tracking will drive your sales attribution up (and make you look good to your leadership).
The Proof is in the Traffic: Mobile Web vs. Mobile App
After enabling in-app tracking using Button app tracking technology for 3 large retailers and over a 4 month period, rewardStyle was able to see how consumers were making purchases.
The side-by-side test looked at LIKEtoKNOW.it (LTK) traffic to compare results for sales that were driven from the LTK app to the retailers' mobile website—versus sales from the LTK app to the retailers' mobile app.
To no surprise, app-to-app performance outperformed app-to-mobile web:
These brands were able to take this new information that was otherwise missing and apply to their affiliate program strategy. Other brands we've worked with have even used our data gleaned from in-app tracking to double their performance.
In-App Tracking Can Double Your Affiliate ProgramSales
We conducted another test with a major, multi-brand retailer, who implemented universal app tracking to their affiliate program. We tracked all sales driven by rewardStyle influencers that concluded in the retailer's app, whether initiated in-app or on mobile-web.
With 48% of all sales driven by rewardStyle concluding in the brand's app, we found that the AOV for transactions that concluded in-app was 26% higher than the program average AOV.
As a result, in-app tracking effectively doubled the brand's program and has propelled influencer growth by offering competitive earnings, commensurate with the value the influencers actually drive to the retailer. When value is attributed correctly, numbers rise.
In-App Tracking Gives Credit Where it's Due
Without in-app tracking, affiliate program sales are either misleading, a total mystery, or both. By working with a tech partner you can trust to run your campaigns you can:
Measure the true value and power of your affiliate channels.
Optimize your spending toward the more valuable channels.
Correctly measure ROAS now that you're seeing the 50% of sales that weren't otherwise tracked.
Demonstrate the value of your mobile and social channel investments to your team.
Give the right influencers the credit they deserve, so they know where to scale their efforts, creating a prosperous, reciprocal partnership.
Track your sales, influence growth. We're the partner you need.