By definition an "influencer" is someone who has the power to impact the purchasing decisions of others because of their knowledge, authority, position or relationship with their audience. Prior to the dawn of social media platforms like Instagram, TikTok or Facebook, influencers were industry experts like fashion and lifestyle editors, designers, celebrities, athletes, and even models.
Since the creation of social media and blogging, "normal people" have become influencers through the power of platforms like LTK. Before we dive into Creator Commerce™ and who LTK Creators are, let's take a look at the world of influencers and their niche verbiage.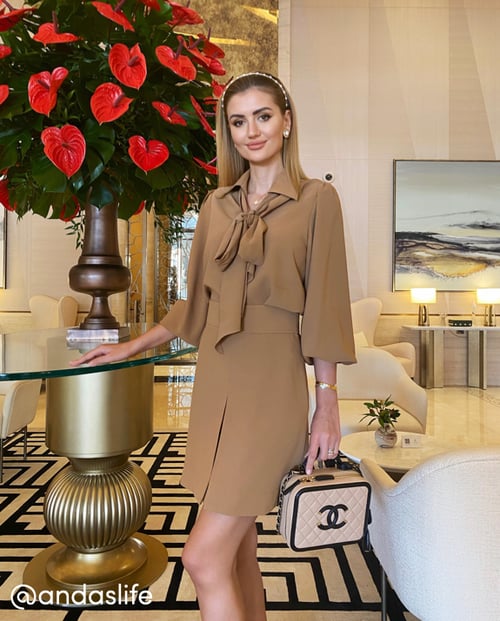 Audience growth rate: This is the speed at which an audience grows on social media. Successful influencers use this knowledge to their advantage by expanding into the right demographic and reaching their target audience.
Pro Tip:

Pay attention to gender, age, and the location of new followers. These are vital metrics during a promotional campaign, product launch or new initiative—like launching your LTK Shop.
Blogger: A blogger is a person who writes for an online journal or website. Personal blog content usually features information about the blogger's lifestyle and details on what they wear, how they decorate their space, where they travel to, what they enjoy cooking or eating—the list goes on and on.
Brand ambassadors: These are bloggers or influencers who have established a long-term relationship with a brand in which they promote products together to build brand awareness and/or goodwill.
Commissionable links: Also known as affiliate links, these are unique trackable links that enable an influencer to earn commission from the sale of the product. Commissionable links can be shared across social media channels to optimize commissions earned by the influencer. The most successful influencers use an online shop as their hub, which on our platform is known as their Shop on the LTK App.
Consumer packaged goods (CPG): These are products used by consumers in a routine and need to be replenished. These items include things like food, beverages, clothes, makeup, and household products.
Content calendar: Also known as an editorial calendar, a content calendar is a schedule of when, where and what content will be published. Typically it includes status updates, promotions, partnerships, and any changes that need to be made to existing content.
Conversion: This is a quantifiable result in which a user takes the action intended, which is generally to make a purchase.
Conversion rate: This refers to the percentage of the audience who took the action the influencer wanted them to take. For example, 50 percent of your audience clicked the commissionable link and purchased the product you promoted.
Engagement: This term refers to an interaction a follower has with your content. It is an action taken by the user—a like, comment, share, or even click on a commissionable link.
Event appearances: These are increasingly popular forms of marketing. Influencers attend marketing events for an agreed rate to promote product launches, brands and services to generate a buzz before, during and after these promotional events.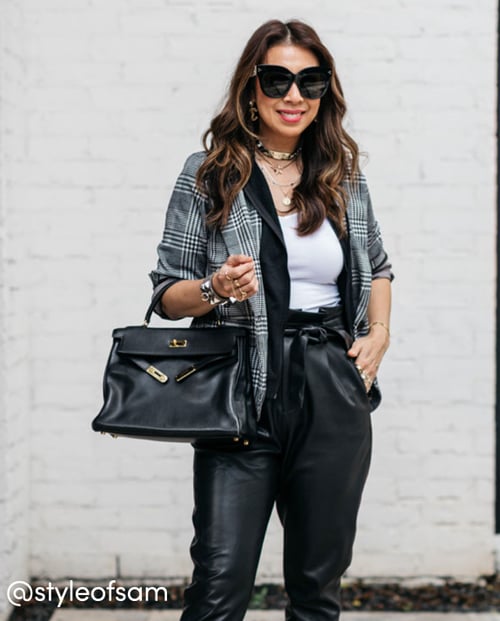 Influencer marketing: This is an overall term that refers to social media marketing involving product placements and/or endorsements by an influencer who has a large dedicated following on social media. At its core, influencers become advocates of a brand's message with the goal of enhancing brand awareness and converting their followers into customers of said brand.
Influencer marketing for consumer packaged goods (CPG): This is a data-centric strategy. CPG brands work with influencers to strategically and authentically promote their products through social content. Whether the goal is to drive awareness or sales, CPG brands cast influencers based on success in their product vertical. As skilled content creators, influencers know their audience and have their own style and values.
Influencer metrics: These are key performance indicators (KPIs) an influencer uses to determine the success or failure of their content, campaigns or various promotions. These metrics include conversion rates, reach and awareness, audience growth, engagement and more.
Posting tools: These tools make posting to social media or the LTK App easy and efficient. For example, scheduling tools like Later, Creator Studio or Hootsuite optimize an influencer's time management and are a content hub for the influencer.
Pro Tip: The LTK Creator App features publishing content tools, the ability to create a commissionable link from any Brand partner's site and an auto schedule tool for posting on a Creator's Shop on LTK and beyond—Instagram, TikTok, Blog, etc.
Product lines: This refers to clothing, home goods, jewelry, beauty, and skincare products that can be major revenue streams for an influencer. For the biggest influencers, a brand may agree to jointly create and sell a shared product line. Other influencers may choose to design and sell their own product line as a separate business.
Shoppable content: This means any type of content that enables a direct purchasing opportunity for consumers.
Pro Tip: LTK Creators feature their shoppable content on their LTK Shop and share across to their social handles, to boost their earning potential. Did you know, visitors to the LTK App are 3.5X more likely to buy than a visitor to a social site.
Reach: This KPI refers to the number of users that have seen an influencer's content. This is not to be confused with "impressions," which is the number of times the content was displayed.
Verticals: This term means a type of content that targets a user with specific interests or hobbies. Beauty, home, women and men's fashion, and travel are all categories—or rather verticals—an influencer can feature in their content.
Pro Tip:

Top LTK Creators feature at least 2-4 verticals in their content to optimize their earnings.
Now let's take a look at the world of LTK and how our creators are different from other influencers.
LTK Creator: This term refers to a content creator who utilizes the LTK platform. Creators are defined by their quality of production, consistency of publishing, shoppability of content, and strength of shopper engagement. They are connected to shoppers and brands on the platform, so that when they post about a product, and a consumer purchases it from a retailer, everyone involved benefits from it.
LTK Score™: This score is an industry-first benchmark to show where brands are with influence amongst peers and the best strategy to GROW influence.
Gather the right curated creators with Advanced Audience Insights
Reach with automated influencer management tools and payments
Optimize with simplified creator communication and integrations for better execution
Win! Advanced Audience Campaign Reporting to achieve better result
LTK Shop: A creator's shop is a central location in the LTK App where followers can find and shop all the products an LTK Creator has posted about.
Creator Commerce™: The ultimate LTK term refers to a subset of e-commerce where content creators, influencers and bloggers share, promote and sell their favorite products to their followers. As the original pioneer of Creator Commerce™, LTK was founded to empower influencers to support themselves and their families by doing and sharing what they love.
At LTK we power Creator Commerce™ as an influencer marketing hub for more than 150,000 top-tier creators, 1 million brands across 100 countries, and 8 million LTK Shoppers. Pioneering a proprietary ecosystem of innovative technology, strategic growth consulting, global brand partnerships, and expansive shopper distribution, we've done more than just monetize influencer marketing—we created the industry and are now defining the next decade. So what are you waiting for? Apply now to join our network of entrepreneurs.