Meet top-tier LTK Creators who provide for themselves and their families by sharing what they love
Influencers dominate social media and can reach thousands of followers daily, while mega influencers can reach up to millions. According to the LTK Influential Shopper Study, 38 percent of the US population shop via influencers regularly and influencer marketing is projected to be worth $13.8 billion in 2021 alone.
At LTK, an influencer marketing hub, they are powered by Creator Commerce™ that enables them to earn more and quickly grow their business.
Creator Commerce™ is a subset of e-commerce where content creators, influencers and bloggers share, promote and sell their favorite products to their followers. As the original pioneer of Creator Commerce™, LTK was founded to empower influencers to support themselves and their families by doing and sharing what they love.
To date, global brands have invested more than $1 billion in influencer content through LTK campaigns, collaborations and commissions-on-sales. In addition to releasing significant enhancements to our LTK App, our new self-service portal gives brands of all sizes and budgets access to more than 165,000 influencers and enables them to build, manage and scale their influencer marketing plans first-hand, across all publishing platforms, including the LTK App. We connect our LTK Creators directly to brands within their audience verticals, and also encourage creators to try expanding into new verticals to maximize earnings.
LTK is the one-stop influencer marketing hub that puts influencers in business. More than 165,000 fashion, beauty, fitness, home and lifestyle creators use LTK to monetize their content across the entire social ecosystem—all through their flagship Shop on LTK. LTK Creators have access to tools and technology that make it even more efficient to manage their Shop on LTK and promote their content across the web to drive their earnings. LTK helps influencers grow their audience, strategize shoppable content, and track audience behavior to maximize earning potential.
Creators love LTK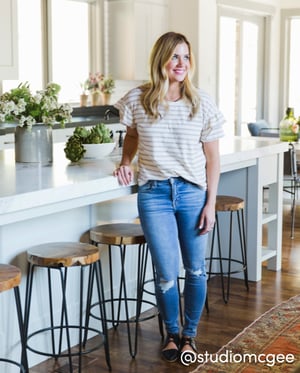 "The LTK platform is a natural extension of our brand as we create and share beauty on a daily basis. From dresses to rugs, we're always asked, 'Where is that from?!' and it's incredible to be able to share links in a way that doesn't feel pushy or contrived. I also love that the products we sell through McGee & Co. and Target allow other people to grow their business simultaneously as they shop, share and link with their own audiences. I have the opportunity to be on both the influencer and brand sides of the business and LTK has been instrumental in building a loyal community that rallies behind our product launches and on the influencer side plays a big part in diversifying our revenue streams in a really organic way."
—Shea, @studiomcgee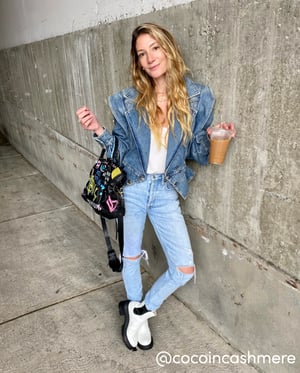 "LTK has helped me achieve my success, because I keep advancing rapidly based on my commissions. Being able to swipe up and now have people tap to shop my Instagram stories has been a game changer! What I love about LTK is the commission! I've turned this into a full-time business."
—Lindsay, @cocoincashmere
"The LTK platform has been a fabulous way for me to create additional income. It is its own revenue stream."
—Denise, @denisevasi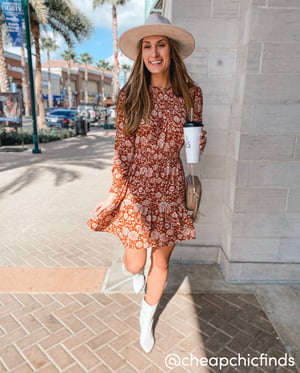 "LTK provides an easy way for my community to shop my finds. I love LTK, because of the tips and tricks, and personalized help via phone calls. I love the personalized and detailed help with tips, tricks, and insights. Plus, all the opportunities."
—Malyri, @cheapchicfinds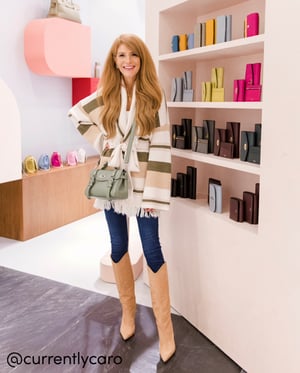 "The LTK platform is my lifeline! I love that I am able to share all of my favorite brands and outfits and make money off of them through LTK links. My whole business started with LTK and is completely based off of LTK to this day. I love the freedom to choose what brands I want, when I want, and LTK allows me to do that. I also love that I can easily share quick links in Instagram stories with swipe ups and make money off those. My LTK shop is a shoppable version of my closet, which I adore! I love that I can make it super easy for my followers to shop all my outfits and faves. Plus it's super user friendly!"
—Caroline, @currentlycaro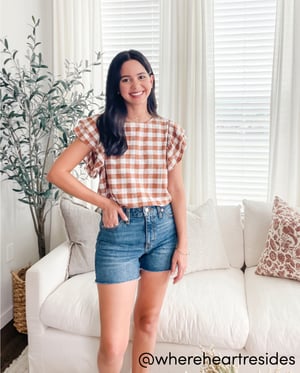 "I love so many things about LTK, but my top reason is being able to provide an additional resource to my audience by linking my favorite products and things I share with them. LTK has allowed me the opportunity to grow my brand and to make this my full-time job."
—Diana, @whereheartresides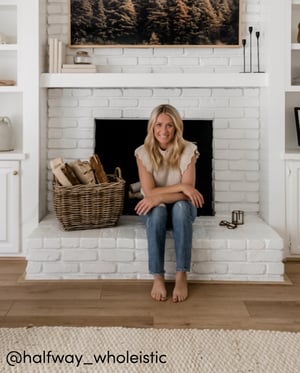 "LIKEtoKNOW.it transformed a hobby into a profitable business that supports my family, while fueling my passion for creativity and design. The LTK platform takes my creative designs and turns them into a digital catalog that generates revenue for my business."
—Katie, @halfway_wholeistic
"I love how LTK allows me to create a place for my community to easily find and shop all of my favorite must-haves. My community especially loves the search feature. I am so happy that the platform provides a way for people of all backgrounds to share the things they love, while making it all shop-able. I enjoy following other creators, gaining inspiration and being able to shop their favorites, all while supporting women owned businesses."
—Anna, @annamaegroves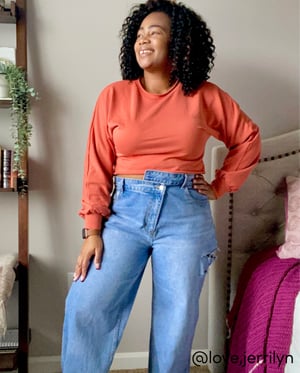 "A lot of things are geared towards big creators, who are used to doing things like this, but there's so many people who are still just getting started with having these types of experiences and sharing things and we're not going to automatically know how this stuff works. It's rare that you get an opportunity as a creator who's just learning and starting out to learn in this type of format, have input, or have an experience like that. That's the type of thing along with the other resources that you guys (LTK) have already posted—you know that you could go on and access tutorials and things like that. That's what keeps me wanting to use LTK, because I feel like it's different in that way."
—Jerrilyn, @Love_Jerrilyn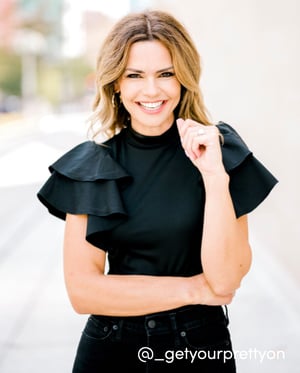 "LTK has helped me achieve success by providing easy tools, training, and resources to monetize my blog and social media channels. I can easily recommend budget friendly outfit ideas to my audience and allow them options to look great without breaking the bank. I love LTK for its technology, ease of use and as an entrepreneur, I'm constantly inspired by the vision of its founders."
—Alison, @_getyourprettyon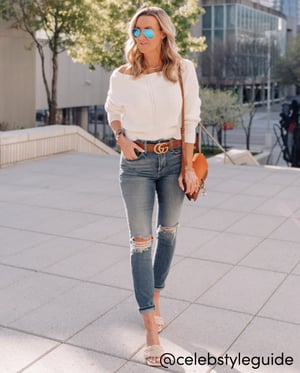 "LTK has provided me with access to a team that offered me one-on-one strategic advice based on my current goals and plans for progress. The analytics tools help me plan my strategy and content that set me up for success. I love the LTK's advanced digital marketing strategies, the supportive and encouraging network whose advice helped me meet and exceed my goals."
—Heather, @celebstyleguide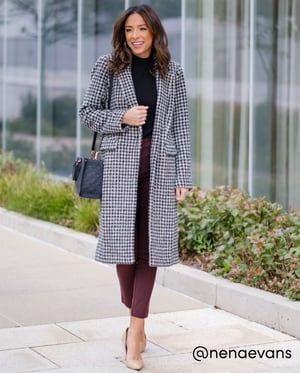 "LTK has created a totally different revenue stream for me. As a business owner, diversification of income is something that I'm always thinking about. LTK has allowed me to streamline the shopping experience for my audience, reach new people, and expand into new verticals. I love that it is such an easy-to-use tool for my followers. My number one goal is to provide value to my audience and support them as they navigate shopping for their work clothes, the next big event, and everything in between. Being able to direct them to my LTK Shop when they're in need of something specific or simply searching for inspiration has made my life so much easier and saves my customers time and energy."
—Nena, @nenaevans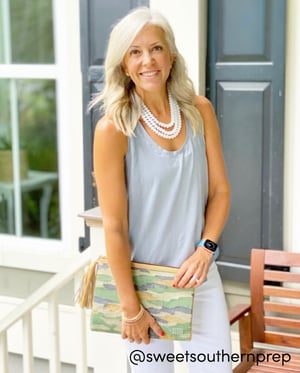 "I began my time with rewardStyle, almost when rewardStyle started. I would never have been where I am today if it weren't for LTK (formerly rewardStyle)! I love that I can help others shop and I can make a living off of that."
—Ashley, @sweetsouthernprep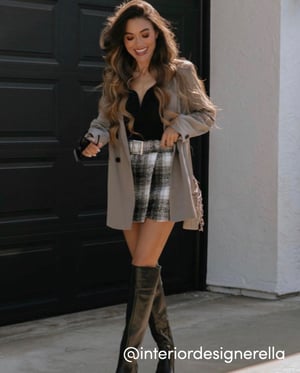 "LTK has not only changed the way we shop, it has changed my life! Every day is a pinch-me-is-this-real day! LTK provides tools and opportunities to make dreams come true! The team is capable, innovative, enthusiastic, and available. They've been there for me every step of the way and I am so grateful! They say, if you love what you do, you'll never work a day in your life. I love getting to do what I do and I'm in awe of how I can provide for my family!"
—Jen, @interiordesignerella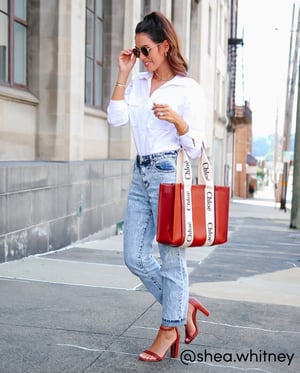 "I've used LTK most through my YouTube channel linking to my favorite products! It's completely changed my life in terms of income, but it's also allowed me to become a resource to my audience. They can come to my various platforms & trust my recommendations. I love that it empowers women to start their own businesses, it allows women to get credit for their reviews and recommendations, and it also compensates creators extremely well for their hard work."
—Shea, @Shea.Whitney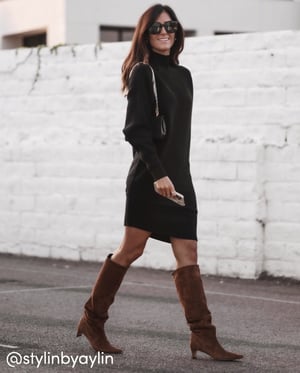 "LTK has helped me achieve success, by creating the most amazing tools, software, introducing us to brands, opportunities, and so much more! The day I got my acceptance email to join the LTK platform was truly a sliding door moment. Everything changed that day for StylinbyAylin! My blog went from a creative outlet/hobby to a full time career that I can honestly say is my dream job. I'm beyond grateful for the LTK team and the founders Amber and Baxter Box."
—Aylin, @StylinbyAylin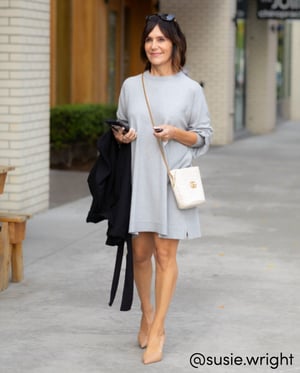 "Where do I begin, LTK allowed me to quit my job, start a new career and help women across the country get dressed! With LTK, the sky's the limit! I feel empowered to create a business and make it as big as I can!"
—Susie, @susie.wright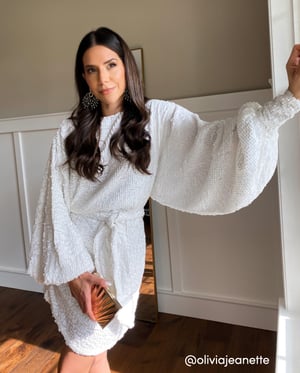 "The LTK App has provided my followers a central location to find all my featured products. By providing consistent content for my followers in the app, I've been able to be a reliable resource for their shopping needs throughout the year. I love that the LTK App is user-friendly, for me as an LTK Creator and my followers. The constant updates to the app and user experience continues to help me drive sales and increase commissions."
—Olivia, @oliviajeanette_
Discover LTK
Learn more about LTK by checking out: Welcome to LTK, a brief look at who we are and what we do.
Getting started with LTK is easy and only takes a few steps! Our goal is to help you grow! First, let us get to know you—your history, brand mission, audience, and business goals. Next, an LTK team member will review your application and reach out with next steps.
If you are looking for a little more direction and want to know what it takes to become a full-time LTK Creator, we've got you covered. Discover how anyone can be an influencer turned creator with the power of Creator Commerce™ at their fingertips to turn a hobby into a full-time business.
At LTK we power Creator Commerce™ for more than 165,000 top-tier creators, 1 million brands across 100 countries, and 8 million LTK Shoppers.
The benefits of owning your own shop on LTK
Post all shoppable content to your LTK Shop where it's available to search and shop.
LTK converts followers to shoppers 3.5X more than social channels, so your time is well spent when optimizing your LTK Shop, and there is no need to re-post content over and over to capture scrolling followers. Shoppers on LTK are there to buy!
LTK is uniquely positioned to ride the inevitable rise and fall of social media platforms, leaving the control with you, regardless of evolving social algorithms.
By pioneering a proprietary ecosystem of innovative technology, strategic growth consulting, global brand partnerships, and expansive shopper distribution, we've done more than just monetize influencer marketing. We created the industry and are now defining the next decade. So what are you waiting for? It's time for YOU to join our network of entrepreneurs.