If you're just getting started on LTK, focus on organically growing your overall commission. By posting consistently in the LTK app, driving traffic through commissionable links to the retailers in your verticals, and ultimately growing your commission and conversion rate, you'll set yourself up for better visibility with the Brands Partnership Team. Use the services and insights available to you on the LTK Creator website to gauge your performance and inform your future content to help you grow even more.
Post consistently to your Shop on LTK to grow your overall commission
Link to desired brands in your LTK content for visibility
Track performance and analytics with your LTK Creator analytics dash to optimize your content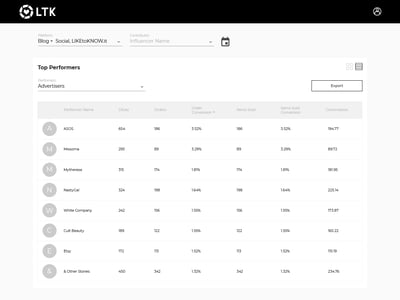 In addition to building a strong track record of proven success on the platform, further position yourself for collaboration visibility by:
Filling out your collaborations profile on creator.shopltk.com. Our Brand Partnerships team uses this portal to pull creator recommendations for retailers to review. Take the time to fully complete your collaborations profile. Include a thorough description of who you are and what your differentiators are as a creator. Be sure to include your up-to-date rates so you don't receive any offers below your minimum asking rate!
Completing your LTK profile bio. Use the LTK Creator app to describe your business and position your LTK content as a professional storefront. Find instructions and best practices for updating your LTK bio here.
Entering your mobile phone number in your Basic Information on creator.shopltk.com.
Brands have different campaign goals, from working with micro-influencers with proven higher engagement rates to celebrity accounts, and new creators with fresh audience bases. By thoroughly positioning yourself as a great brand partner in LTK's collaboration portal, and driving consistent sales to the brands you'd like to work with, you're setting yourself up for success. Prepare yourself by focusing on business goals in your immediate control, like posting consistency and follower growth; you can drive your commissions and increase your LTK income to entice future brand campaign partners.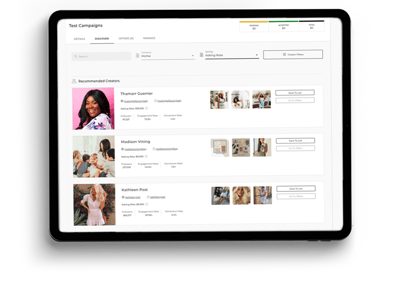 New for brands, the LTK Self Service platform is now live and ramping up for brands of all sizes to build, manage and scale their influencer marketing plans first-hand across all publishing platforms and the LTK shopping app, with a decade of retailer performance and demographic data of creators and their audience. As this continues to develop, it's just one of the many ways LTK is continuing to innovate and grow the industry to make it even easier for Creators to earn.
Not a LTK Creator yet? You can apply here!