LTK is celebrating a new record! The exclusive in-app Spring Sale earlier this month (April 10- 12) was LTK's highest performing sale ever. Creators earned significantly more in commission over an average three-day period and retail sales increased more than 300% over a typical three-day average.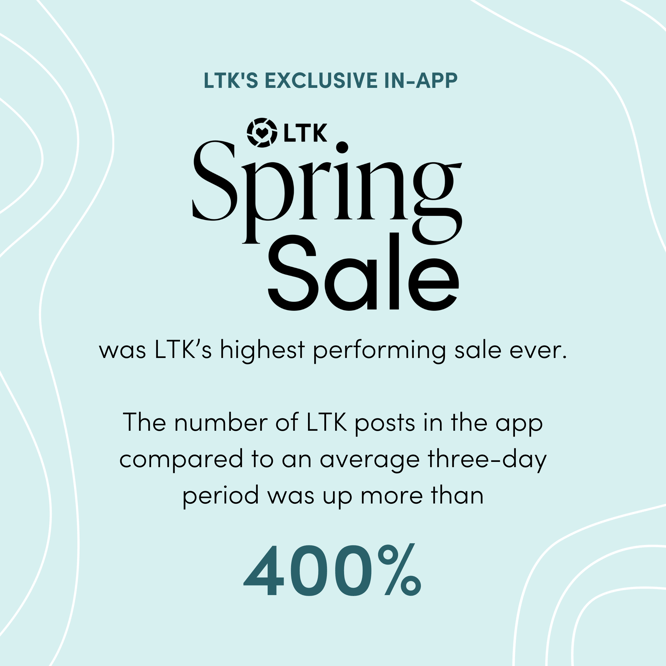 Backed by LTK technology, creators were the driving force behind these incredible results. The number of creator posts in the LTK shopping app was up more than 400% compared to a typical three day period. Traffic in the app was up 118%.
The creator guided experience makes shopping more humanized, and millions of shoppers have already recognized the value of the experience by driving more than $3B in sales last year alone. For creators and brands, insights from the Spring Sale can be hugely valuable in learning how to harness the power of LTK technology. Visit our creator or brands pages today for more resources on how to grow your business on LTK.